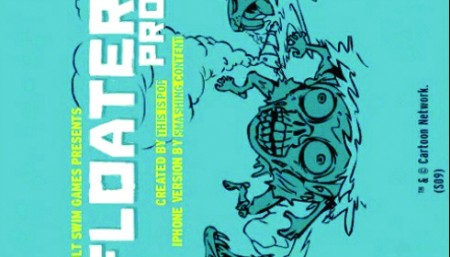 American cartoon network Adult Swim has cornered the market on weird and wonderful iPhone apps. From corpse-floating sims to suicide mini-games, you'd be hard pressed to find more bizarre treats.
To celebrate its latest game, Floater Pro, plus the announcement of Amateur Surgeon HD for iPad, all of Adult Swim's iPhone games are now 59p or 99c.
Amateur Surgeon lets you save lives and perform delicate surgical procedures with precision instruments such as a pizza cutter, salad tongs, stapler, and car battery.
Vending Machine Champ tasks you with beating the nuts and bolts out of a stubborn vending machine when your delicious treats get caught on the unremitting spiral of doom.
5 Minutes to Kill (Yourself) sees you brutally murder yourself as quickly as possible before you're forced to shuffle along into another meeting in your boring and mundane life. Shove your face through a monitor, pee in a computer, staple your face, or dive into a shark tank. It's up to you.

Meowcenaries is a twin-stick shooter pitting an elite squad of combat kittens against evil Badkatz soldiers in 20 action packed levels.
Finally, My Li'l Bastard is a twisted Tamagotchi that will take your tender loving care and vomit it back at you. You have to try and tame this evil little monster into a cute bundle of joy.
All five games are available for iPhone ad iPod touch in the App Store for 59p or 99c
Other Articles