There's a lot going right now over at React Games, and it's not just to do with the iPhone.
The studio that brought a revamp of Free Fall Associates' classic '80s strategy / arcade game Archon [App Store] to the iPhone is about to release a separate single-player spin-off title that should give fans of the game much to enjoy.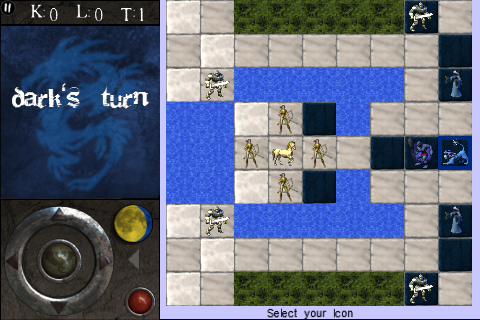 Upcoming Archon Conquest features four maps to play, 60 different quests or puzzles to complete, and a storyline that ties it all together.  Fans of the series may note that some of the maps are reminiscent of the layout of Archon II: Adept, but the similarity ends at the visual level.  Still, it's a nice expansion of an already great game.
We've captured some early gameplay from the pre-release, preview build of the game that React was kind enough to send us.  Have a look at the action.
[ Full HD version | Low Bandwidth version ]
Archon Conquest will appear in the App Store shortly at a price of .99.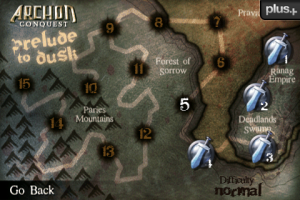 React is also putting the finishing touches on the v1.9 update to classic Archon for the iPhone, which should hit the App Store about the same time as Conquest.  This update will bring a complete re-work of the touch control system as well as various AI enhancements.  And the further-out v2.0 update of Archon will add multiplayer to the mix.  Stay tuned.
Both Archon v1.9 and Archon Conquest now feature Plus+ leaderboards and award systems.
Another piece of news for fans of the game is that React is bringing a four-player adaptation of classic Archon to the PC, featuring multiplayer support as well as a choice of classic 8-bit or redesigned artwork. After 25 years, the game returns to the desktop.  Pre-orders for the PC version start on October 15th at React's website.
Other Articles