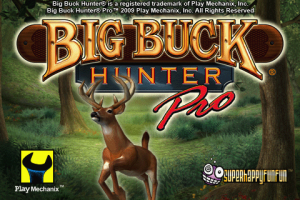 Last weekend was the Big Buck Hunter Pro world championship held in Chicago, IL and aside from thousands of dollars of prize money that was given away, they were also giving people the first look at the upcoming iPhone game.
The iPhone version is based on the series of Big Buck Hunter arcade machines which originally debuted all the way back in 2001. Since then, there have been several spin-off machines that have you hunting things like big horn sheep, elk, and even antelope. The arcade game is played using a shotgun aimed at the screen to shoot whatever it is you're hunting and often can be found at bars right next to the Golden Tee machine.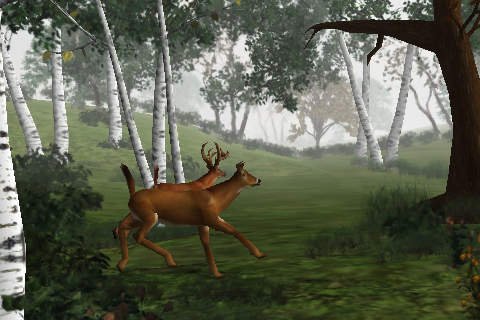 The iPhone, obviously lacking any light gun accessories uses your fingers to do the shooting. This mobile version of the game plays remarkably similar to the arcade machine, although quite a bit of the allure of Big Buck Hunter has always been playing it while you're out drinking with friends and there isn't much the iPhone can do the emulate that.
In the following video I go over all the functionality of the game including shooting deer, the bonus stages, online leaderboards, and even the ability to use your GPS coordinates to find the nearest arcade machine:
[ Full HD version | Low Bandwidth version ]
Big Buck Hunter has an absolutely massive following, and it's great to see an iPhone port of the game that is actually fairly representative of the original instead of a quick cash-in on the series. Big Buck Hunter Pro is expected to be available soon, and while no price has been announced yet, I'm sure the iPhone game will be much cheaper than a single night of pumping quarters in to a real Big Buck Hunter machine.
Other Articles