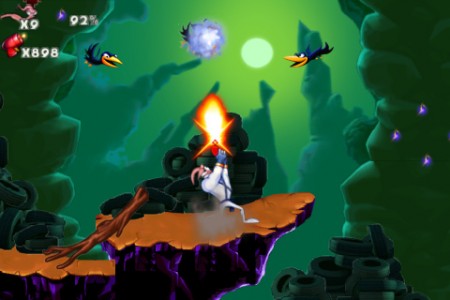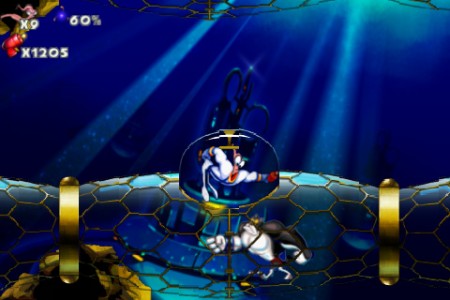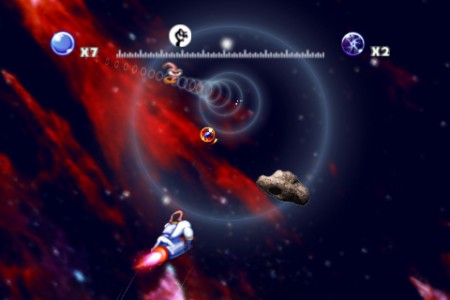 **UPDATED: Release date announced for 21st October!**
We've been eagerly awaiting the opportunity to re-launch those cows into orbit ever since we heard Gameloft was bringing the iconic, dirt eating, chewy length of worm flesh – Earthworm Jim – to iPhone and iPod touch back in August.
For those of you've been asleep on Mars since 1994, Earthworm Jim follows the exploits of an ordinary garden worm that becomes the recipient of a super powered super suit, which a galaxy full of desperately nefarious evil-doers want to get their hands on.
Jim quickly became a cult icon thanks to the gorgeous looking and immensely humorous platform games in which he starred, and even got his own TV cartoon series (which is well worth a watch, if you're as infantile as I am).
I must admit to having some concerns over how well the high octane gameplay of Earthworm Jim will fare using virtual buttons on the iPhone's touchscreen, but judging by the newly released gameplay video below it looks as though Jim is back and in full swing.
Groovy!
Other Articles