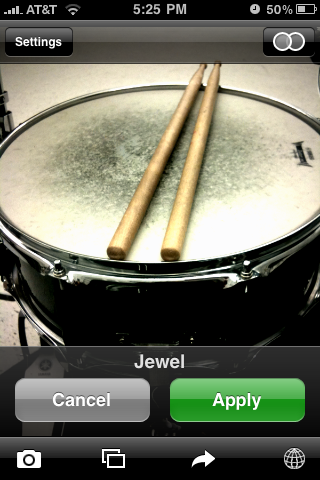 There are so many photography apps out there that it can become quite a task to find which one is right for you. Best Camera does a great job of providing a simplified user interface that makes photo editing fast and easy. You can share your edited photos in numerous ways, including Facebook and Twitter. It's a solid application that is more geared toward the amateur photographer.
You can take a new picture or load one from your photo library to begin. Once the picture is loaded, you can begin editing. There are fourteen different effects to choose from, each one offering a unique look to your photos. These effects include common items such as lighten, darken and vignette. There are also some interesting filters such as candy, jewel and Paris. All you have to do is tap on a single button to add that effect. You can see the result before confirming the effect for a permanent change.
The fourteen effects can be added as single filters, or they can be stacked to have multiple filters applied at one time. This is a unique approach to creating custom effects. You can add as many filters as you want at the same time and each one can be individually removed if necessary.
Sharing your creations is simple as well. You can create an account at "thebestcamera.com" and post photos on their site, post to Facebook, add to Twitter, email or save them to your camera roll. Setting these accounts up beforehand really makes sharing fast and easy.
One of the more unique features of Best Camera is the community section. Tapping on the globe brings up a grid of photos submitted by other users. If you create an account with "thebestcamera.com" you can rate the photos and find out which filters that person used to create the effect. This may be the one feature that makes Best Camera a recommended purchase. Other than this community feature, this application really has nothing new to offer the world of photography. The filters are found in almost ever other photo-editing app in the app store. Most other apps utilize sliders that allow the user to set exactly how much of a particular filter they'd like to apply. You can't do that with this application. Each effect application is an all or nothing deal. Best Camera also includes a cropping tool, but you can't adjust what is actually cropped. It automatically applies the crop, which is really a useless feature.
This application is great for the amateur photographer who wants a quick way to add effects to their photos and share them easily. More advanced users will quickly become frustrated with its lack of features and customization. However, the community feature may be appealing to both types. There are other photo apps out there that I like better, so I won't be keeping this one on my device for long. But, for the first time user who needs a quick photo editor, I recommend checking this one out.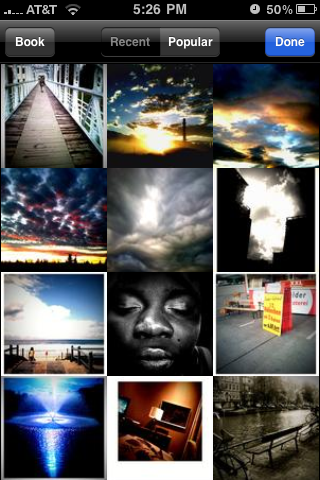 Other Articles