Mr Driller is a combination of dig dug and tetris in one game that has now made its way to the iPhone and iPod Touch. The game is created by NAMCO and was initially supposed to be a direct sequel to the Dig Dug series. In fact, the main character is the son of the original Dig Dug star. The point of the game is to dig as far as you possibly can down through the colored bricks on the screen. As you dig, the bricks will fall and will disappear if four or more are connected. But the player has to be careful because there are a few ways to die.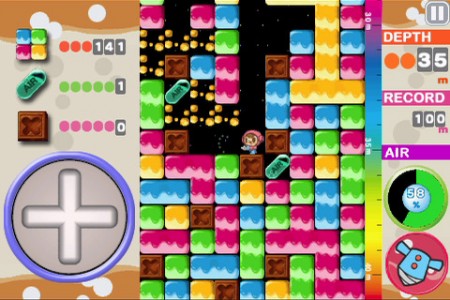 The character can run out of air quickly if he does not grab the air capsules that are found throughout the level and he can also be crushed by falling blocks. Along the way players will meet different characters that will help or try to hurt your progress through.
The game was definitely fun and had a few different control options to choose from. The graphics and music were great too and overall the game was very enjoyable to play through. It definitely felt like an arcade game. NAMCO was offering Mr Driller at a very cheap price at the time of this review. I definitely recommend checking it out.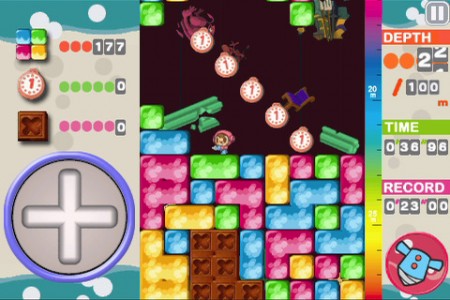 Other Articles