There have been a whole mess of game updates that have been released in the latest App Store refresh. I recommend checking for updates either in iTunes or on your device to see what's out there for the games you own, these happen to be my favorite three updates I downloaded tonight:
Hook Champ, 59p .99 (On sale from .99) – We were given a preview of the update earlier this month, and all the new content and features the developer teased us with are finally here. Aside from a new playable character, and another set of levels, Hook Champ also features full OpenFeint integration with achievements and the ability to compete against your friends' times in any level of the game. Hook Champ Lite is also available (although obviously lacking the new content) if you haven't had the chance to give the game a try yet.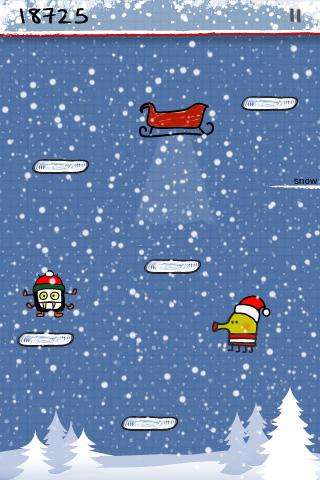 Doodle Jump, 59p 99¢ – What may possibly be the best iPhone game ever created has been updated with yet another holiday theme pack. Entering the name "snow" when you submit your score turns the normal platforms and bad guys in to ice-covered platforms and demented (but cute) holiday-themed monsters. Also, instead of your normal projectiles you shoot snow balls, and the whole time you're playing it's also snowing.
Pocket God, 59p 99¢ – Episode 29: The Pyg Chill includes a new DLC holiday themed skin pack as well as performance enhancements and an entirely new ice island. On this new island your pygmies will have access to an igloo as well as battle a new enemy… The giant ice monster. If you're a Pocket God fan, you likely have already updated. If you don't own the game yet, now is a good time to pick it up as the amount of content it comes with now is just downright ridiculous compared to the original versions of the game.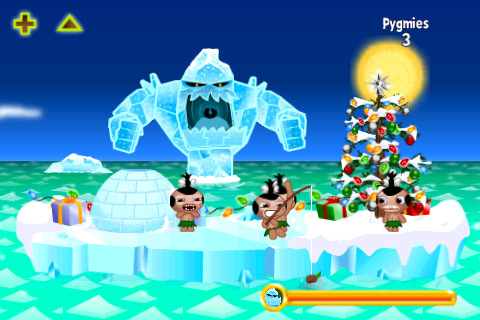 Other Articles