We all want to be the masters of our own destiny. And in today's tech-driven economy, no one is more in demand than someone who can code. The skills learnt by acquiring coding knowledge are wide-spread and seriously sought after by companies from agile start-ups to sizeable blue-chip enterprise. Coding can give you a freedom, a mobility and a value on the jobs market that will prove to be your biggest asset – allowing you to take back control of your working conditions. It's surprising how many people there are working on the fringes of technology who don't understand basic HTML. So be a step ahead of the many, considering signing up for lessons – like some Training Connections HTML classes – and be safe in the knowledge you've made a significant investment in your future. Here are four reasons that even your Granny should learn to code:
Take Back Your Time
Being on someone else's clock is a bind for a lot of us. We might be trying to juggle portfolio careers, education, family commitments of side-projects that are important to us. That's tough when you're working 9-5 in a cubicle job – but learning to code means that you can take back control of your time. Working for yourself, the schedule is what you set. If you need to be flexible, you can be. If you want to make time for something else, go ahead. If you're a night owl that doesn't function well in the mornings? Treat yourself to a lie-in and catch up later in the day. There will be deadlines – but you have more of a say over when and where.
Earn More, Work Less
Isn't this the holy grail? Although it takes time to build up your experience to the point where you can charge a premium for your services, hourly rates can be generous even for a newbie. And the more skills and experience you acquire, the more you can charge. Whether you use that to achieve financial goals or simply to keep your income the same while taking on less work, the choice is yours.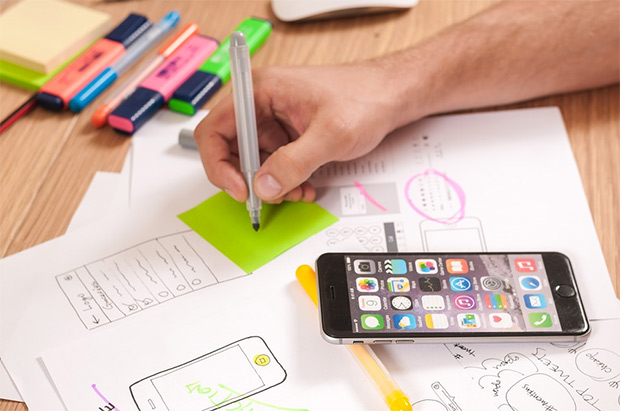 Have Companies Come to You
If you're tired of the demoralising round of hard interviews, chasing after vacancies and never hearing back from employers, learning to code can free you from all that. People with coding skills are in such demand right now that you can expect to be regularly head-hunted for projects. Whether you want to find a position in-house, or stay freelance, having the ability to pick and choose the work you really want to do is so valuable.
Work From Anywhere in the World
Few careers have such a possibility as this – working from anywhere in the world is a real possibility. With HTML, CSS and being able to build in systems and develop apps, it doesn't matter if you're sat on a beach in Mexico or your local Starbucks – you can be working on a project. If you've always planned to travel and see more of the world, then here is your opportunity on a plate. The hours you want, from whichever location you've dreamed of – this is the career that lets you run your life how you want. What are you waiting for?
Other Articles