Architects and designers are often compulsive list makers; their work involves bringing some order to the chaos around them. In fact, there is a book at the Smithsonian Museum that is packed with lists from the Finnish architect, Eero Saarinen, and German Architect, Oscar Bluemner. There are plenty of apps that help in this area, so whether you are working on a specialist lighting installation or designing the next Berlin Free University, below are ten fantastic apps to help you create lists and organise your life: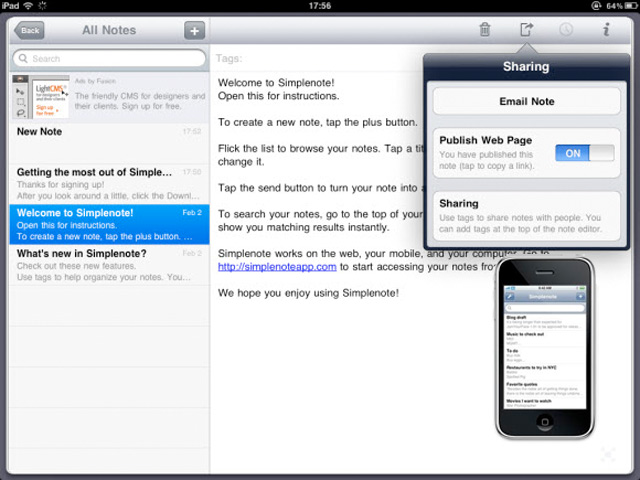 Simplenote
Starting with my personal favorite, Simplenote is available online and on  iOS, Android, Mac and Kindle. it  is as simple to use as the name suggests. All notes are saved whilst you work and update automatically across devices meaning you can start your list in the office and have it on your phone as you commute. These lists can be searched, tagged, printed and shared via email. The app also has version control, so you can easily skip back in time if required. Sadly, there is no 'ticking-off' feature which is a fundamental part of any list. The best feature of this app? It's completely free!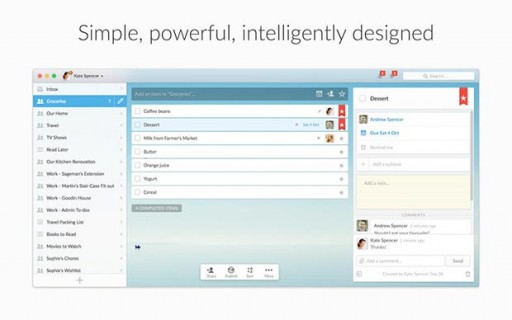 Wunderlist
When it comes to 'to-do' list apps, few have it nailed like Wunderlist which balances simple list making with additional task management features. Like Simplenote, it works across a variety of devices and allows you to create lists for just about anything. On both tasks and lists you can set due dates, reminders, recurring tasks and share them with colleagues, friends and, in my case, family – so we know what needs to be done and when. Lists can be printed (and stuck on the fridge) and you can mark certain tasks across lists as favourites to create a new list of urgent or enjoyable to-dos. This app has a free version but also paid versions when you want additional features such as assigning to-dos, messaging or attaching files. There is also a version for business users that has all the additional features of the 'pro' version with additional collaboration tools and security.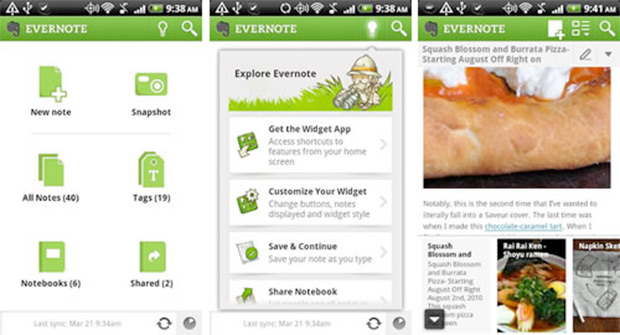 Evernote
Evernote is so much more than just a to-do list: it combines bookmarking, note taking, document storage, and project management to one cross-device app (it syncs to phones, tablets and desktops). The aim of the app is to "remember everything, from lifelong memories and vital information to daily reminders and to-do lists". It has a clean, uncluttered interface and the fact you can add photos, audio clips, scanned images, makes it a hugely useful app that can be used from a creative concept phase through to organising tasks associated to finalise a project. Whilst the search function is fantastic, already premium users have additional search functions such as PDF, attached document and spreadsheet search which is helpful for those business users.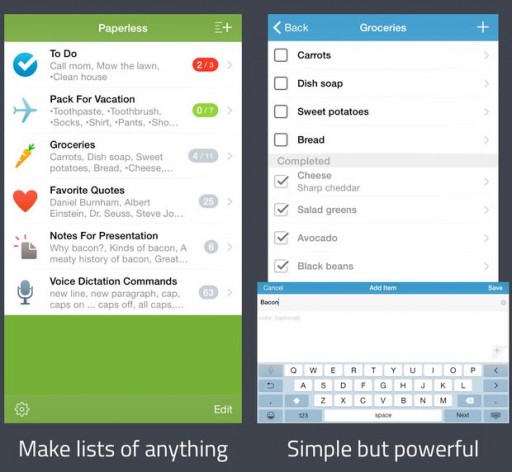 Paperless
Paperless is the only app you have to initially pay for, but there is a free version that contains just a checklist section of the app. Paperless may have less functionality that Wunderlist and Evernote,  however it does have some features that make it stand out. Primarily, it is fully customisable with a myriad of high resolution backgrounds to choose from, and an array of icons to use to really make it your own. Secondly, it has both a duplicate list option which is great for lists that share common tasks, but it also supports a wireless bluetooth keyboard meaning you can use your tablet and keyboard together to create more extensive collections on lists. As with the apps mentioned above, this syncs seamlessly across devices giving you access to your lists from just about any device.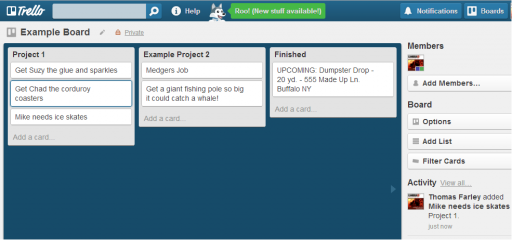 Trello
Trello borrows a lot from all of the above apps and leans more towards project management than simple list making. Everything in Trello revolves around cards, which are like virtual post-it notes, which can include notes, images, and of course the almighty list. These cards can be colour coded and combined in projects (or just simple columns) on which other people can add, edit or collaborate on. Trello is available online, on iPhone and Android devices, and whilst the app works on tablets it is yet to have a dedicated tablet app. Despite this shortfall, it is a fantastic app with all the functionality a compulsive list maker could want.
The above apps range from the simplistic to the feature-filled, and cater for all types of list maker. So whether you are simply planning your weekly shop, or organising the lighting design for a major museum, these apps are fantastic fantastic for bringing order and priority to a busy work schedule.
About the Author
Ellen Murphy works at The Light Lab, a London based architectural lighting specialist, responsible for many of the capital's landmark buildings as well as various international projects. Ellen and the team believe that lighting should be an integral part of a building design and that bespoke lighting solutions offer a higher level of quality and performance in the final installation.
Other Articles