Google is actively targeting the gaming market, and wants to take the top spot from Apple's iOS system. Historically, many games have been created first on iOS, and were only ported to Google's Android platform later. Sometimes this depended on achieving some level of success on iOS first, and in some cases, game developers have had quite a delay before getting a game up and running for Android users. Google would like to see this trend change, so that Android users could get new games first.
New updates for Google Play Games Services
Gaming is an enormous market for Google, and the lead product manager for Google Play Games said that they saw 2013 as a breakout year. The company has seen more than a billion Android devices activated, which is an enormous target market. They also say that 75 percent of Android users use their devices to play games. No wonder Google is taking the gaming market so seriously.
As part of their commitment to gaming, Google has just released new updates for Google Play Games Services, and also the Google Play Games app, which bring some exciting new abilities to the Android gaming world. The element that will be most appreciated by gamers is the ability to have cross-platform games. Currently, Android users cannot play games with their iPhone friends, and vice versa. It is a frustrating limitation, and users will be happy to see the end of it.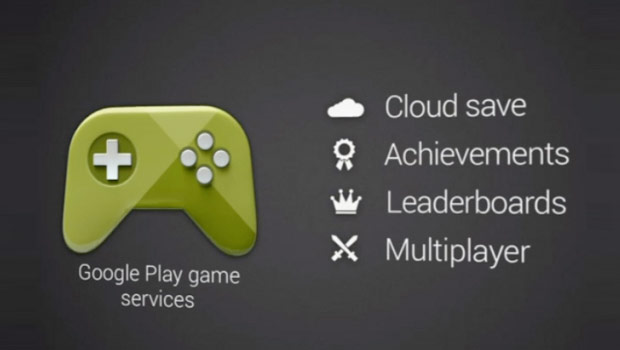 Multi-player gaming across iOS and Android
The new Games Services toolkit update gives game developers the ability to create multi-player games across both platforms. While it still depends on developers to make use of this feature, this could lead to a wider game play experience – one where you can play with all of your friends.
Once developers incorporate this capability into their games, it will be possible to play both real-time games and turn-by-turn games with all of your friends, whether they are Android lovers or iPhone fans. There are benefits for game developers, too. Widening people's pool of friends to play with could mean they become more engaged with the game, and keep playing longer. It also could lead to more players in a game, as people get their friends to play, regardless of what platform they are on.
In-game gifting – an excellent strategy to draw in more players
There are other changes in the newly announced updates, as well. One thing is that developers can now add gifting capabilities into their games. The idea is that players could send an in-game gift to any of their friends who are playing the same game, as long as that person is in their Google+ circles. This could help new players discover the game, when they see their friends sending and receiving gifts. It can also increase engagement by encouraging that interaction with friends.
The Google Play Store is also being redesigned for games, with eighteen new categories meant to exceed the expectations of every avid gamer out there. The intention is to help people find games they would like more easily. The store previously had very broad game categories like "Casual". When someone is looking for a role playing game, for example, it is a lot easier to find something they want if they can browse through a more descriptive category.
There is also a change to help game creators improve their monetization with better in-game advertising. Google is integrating AdMob (which is their platform for mobile advertising) with analytics. This could let game developers target specific players with ads for in-game purchases.
Other Articles