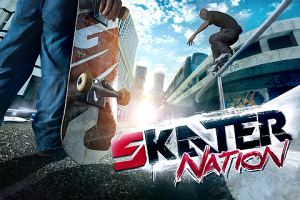 Gameloft has released their much anticipated skateboarding game Skater Nation into the App Store this evening. We already had some brief hands on time with the game last week and really enjoyed what we saw of it.
Skater Nation is an open-world skateboarding game which really puts the other skateboarding titles available on the platform to shame when it comes to overall depth and complexity. Obviously inspired by the Tony Hawk Pro Skater series of games, Skater Nation runs inside of a game engine that was described as a "sibling" to the one used in Gangstar to have a completely open city with multiple environments with absolutely no loading time as you travel from place to place.
The city consists of ten highly skater-friendly locales that range from indoor factories to an outdoor skate park, and even a street that was inspired by Lombard Street in San Francisco and two main game modes, you can either freely skate around the city, or progress through a career mode.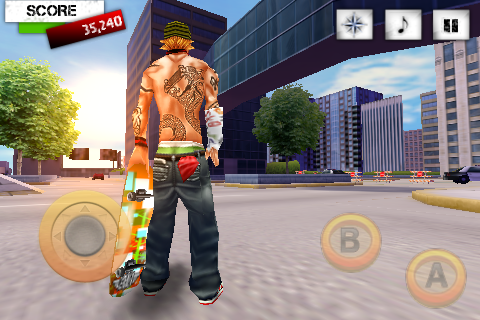 Unlockable equipment includes 10 skateboard decks, 10 trucks, and 10 wheel sets, each of which enhance your skater's stats. The game is controlled using a virtual joystick and two buttons which handle all the different moves your skater is capable of. Skater Nation also has a nice replay mode where you can rewind the last 3-4 minutes of gameplay to save replays of cool tricks, jumps, or combos you were able to pull off. These replays can then be uploaded to YouTube.
Early impressions are being collected in our forums.
App Store Link: Skater Nation, .99
Other Articles