Iron Man 3 is the official game tie-in of the movie for mobile systems developed by Gameloft, the game uses a combination of tilt functionality, swipes and taps on the screen for the actual gameplay however as much of your time will be spent upgrading and fixing your armor.
This isn't a problem though, you will want to upgrade quickly in order to make the most of the exciting gameplay and the upgrades are worth having. You can spend points gained in the gameplay to buy these upgrades or (if you don't fancy a grindfest) purchase upgrade points via in app purchases.
The main gameplay has you on rails flying in a mixture of street level and mid height courses, the tilt functionality will have you dodging a mixture of obstacles including oncoming vehicles, missiles, billboards and fighter jets. I usually hate any game that uses the tilt functionality however in Iron Man 3 these controls are tight and you feel in control of the action.
Your main foes are the forces of AIM in the guise of flying mechs, minor bosses (in iron man armor) and some standard drones that fire projectiles at you (they look like the probot droids from Empire Strikes Back) and you can fire blasts from your hands that fire directly at the enemy or a beam of energy that can cut through multiple enemies at a time.  Sometimes the game will require you to tilt the device to dodge enemy fire and attack enemies at the same time meaning you have you contort your fingers in a way that makes the touch screen difficult to utilize which often causes you to take damage or miss firing opportunities. This feels like a minor flaw in the game design.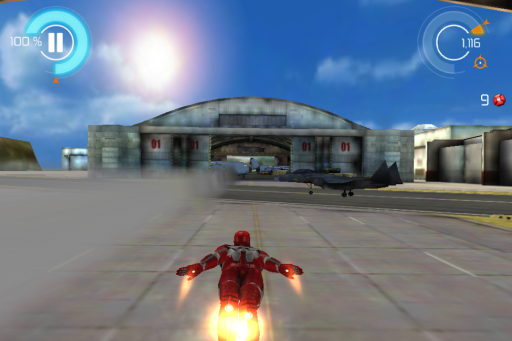 One other minor complaint is that the game has very few levels.  The level you play in is randomly generated however there are only a few of them and you can regularly end up in the same one time after time.
Overall Iron Man 3 is a very good game and there is a hell of a lot to unlock if you dedicate time to it (or pay for it).  The game is great without the need to purchase anything though, sure you can get the Iron Patriot armor (one of the 16 you can unlock) but there's plenty of gameplay available for free.  The gameplay is repetitive but it is also very exciting and graphically the game looks very good, especially in the menu and upgrade system.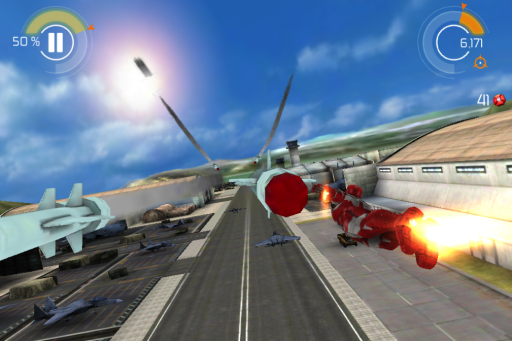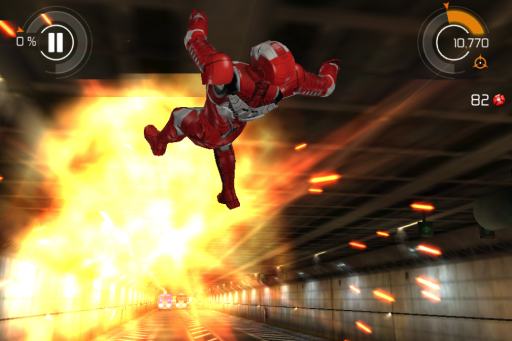 Related articles
Other Articles