Injustice: Gods Among Us is a fighting  game released by Warner Bros available in iPhone for free, the game is tied into the console version but is not the same experience.
The gameplay uses tap and swipe gestures to fight your foes and is very repetitive. Tap, tap, tap, swipe when prompted, tap tap, tap, swipe when prompted, repeat that for around 4 minutes and your very likely to win the match in the early stages of the game. Taps will provide combos and the swipes will generate heavy hits  and by increasing your combos you can unleash special moves. Whilst the graphics are great the gameplay process gets dull very quickly.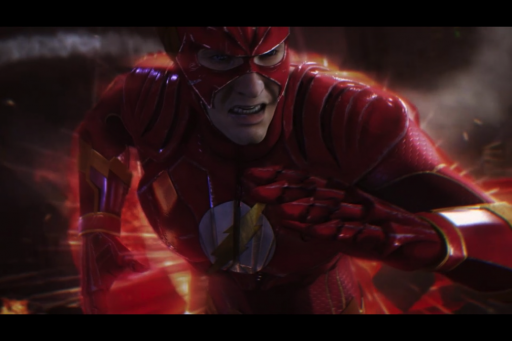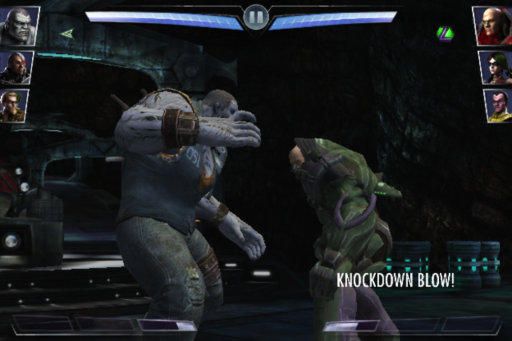 One great thing you can do in Injustice is unlock content in the Console version of the game by signing up-to a Warner Bros account and logging into it on your console and your iPhone, this provides additional skins and abilities to unlock meaning you can progress your console game whilst on the go, it works both ways too with content being unlocked on your phone by playing the console version.
Upgrades in the game (including characters and special abilities) can be purchased either by spending  gameplay earned xp or buy purchasing xp through in game micro transactions. The best characters will have you spending a fortune to unlock or a major amount of time to gain the xp which is frustration the more you play as the difficulty ramps up fast requiring you to grind or spend.
If you don't mind the grind, Injustice: Gods Among us is a very nice game to look at, however the lack of any story line coupled with the grind-fest needed to unlock the best characters means that the game leaves a lot to be desired.  Its certainly worth a try for free and a good companion of you are a fan of the full console version.
Related articles
Other Articles