Meta, the parent company of Facebook, is developing a new social media app called Barcelona, which is rumoured to be a replacement for Twitter. Meta had confirmed to Platformer that it is exploring a standalone decentralised social network for sharing text updates, which could create a new space for creators and public figures to share timely updates about their interests. Now, the project is said to be in the works, with Barcelona taking shape as a separate app that is slowly moving towards a launch date.
Barcelona – Instagram for Your Thoughts
The app has been dubbed 'Instagram for your thoughts', at least in its internal prototype, as it appears to be a text-based feed of posts that aims to tap into the rising popularity of private messaging, in a more expanded, accessible format. It is said to be similar to Instagram's recently added 'Channels' feature, which provides a more private, intimate discussion interface for creators and their fans. Barcelona, however, will be a dedicated app with users being able to follow others and stay on top of their text updates.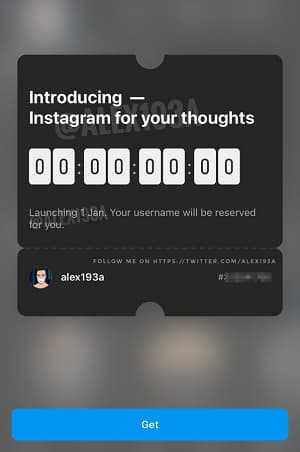 The Barcelona Project
Here's what we know so far about the Barcelona project:
It will be a separate app, which will use Instagram credentials to log in.
Barcelona will also use Instagram ID as the username in the new app.
The maximum length for Barcelona posts will be 500 characters.
Barcelona will be decentralised, though it's not entirely clear what that means in a Meta context as yet.
Barcelona App Launch Date
The release date is currently a placeholder at this stage, so there's no information on when the app might be launched. However, with the project moving along, it's interesting to consider the amount of job cuts and internal rationalisation underway at Meta more broadly.
As more information becomes available, it will be interesting to see how Barcelona's development progresses and how it will impact the social media landscape, especially for those looking for a Twitter alternative.
Other Articles