The mobile gaming world has come a long way in the past couple of decades. At the start of the millennium, phones were still considered new and exotic technology. Today, there are around 14 billion mobile devices worldwide. Wow.
However, while gaming via a smartphone has become popular and accessible globally, the industry is evolving rapidly. That's why it's worth an estimated $90 billion  in 2020. Again, wow.
Hopefully, though, the feature that surprises you the most is that you can still be surprised by your handset and favorite hobby. With that in mind, here are four things you might not realize you can do while gaming.
Go To A Casino
Casinos used to be exclusive to Las Vegas and Atlantic City. Now, you can visit one without leaving the comfort of your home! The online wagering market is growing yearly, with some reports valuing it in the tens of billions of dollars category, thanks to online slots and poker. Of course, virtual gambling isn't the same. Right? Sure, it isn't an exact match to the Bellagio or MGM Grand, but a VR headset will make it feel pretty darn close! Even without virtual reality software, the live chat options add to the atmosphere.
Play Console Games
Console and mobile developers are at war. At least, they were with the rise of Clash of Clans and Fortnite. The latter encroached on Sony and Microsoft's turf, and the console giants weren't happy. But, MS has seen the error of its ways and jumped on the mobile gaming bandwagon with the introduction of the xCloud. Xbox's cloud lets players save their campaigns to the digital ether to be picked back up again anywhere in the world. This is because the xCloud is Android compatible, soon to be Apple compatible too, meaning you don't need a TV to indulge.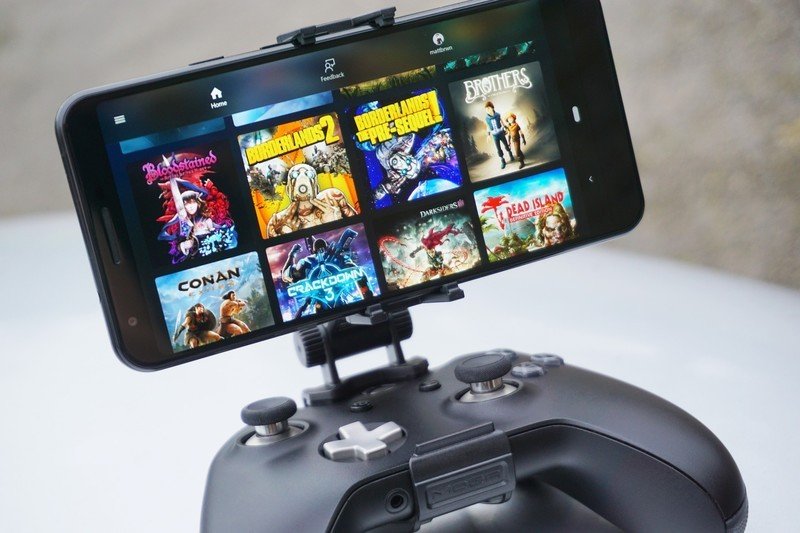 Build A Media Company
Media companies are reserved for people like Rupert Murdoch, a media tycoon so powerful that he dictates global politics and policy. However, YouTubers have proven that social media offers a different platform for those who want something new and trendy. KSI and PewDiePie are the perfect examples as their YT channels have bigger audience numbers than some of the mainstream media. How did they do it? They started by playing games and posting the reactions on YouTube, becoming wealthy and famous overnight, and you can too if you believe!
Accept Cryptocurrencies
Traditional currencies are out, and cryptocurrencies are in. Yes, the former has a way to go before it's completely overhauled, yet the likes of Bitcoin and Ethereum prove there is a demand for it as their stock prices are high. Normally, you would have to be a computer whizz to mine coins and store them in your wallet. Thankfully, mobile gaming means this isn't the case any longer since in-game deposits and withdrawals are available in crypto. And, the fact that PayPal lets you build money in the currencies enables you to diversify your resources and make a potential killing.
Who said gaming is for losers?!
Other Articles