It's no secret we love Spider: The Secret of Bryce Manor [$2.99 for the iPhone. While Tiger Style Games is hard at work building whatever their successor to Spider will be, they've also had time to crank out the free Spider: Hornet Smash [Free], and Spider: Bryce Manor HD for the iPad which they're hoping to submit to the App Store very soon.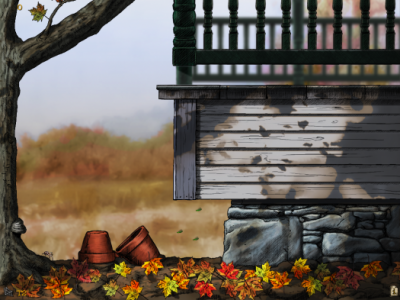 Like similar HD releases, Spider HD is little more than the iPhone game with the resolution of everything cranked up to fill the screen of the iPad. This allows you to see much more of your surroundings, making clues regarding the secrets of Bryce Manor much easier to spot than on the iPhone version, where your somewhat limited viewpoint could result in missing certain things if you weren't properly exploring some levels. Also, like most games built around fantastic art, the entire game experience is so much better in high resolution.
All four of the game modes from the iPhone game are included, as well as a brand new two player "sidekicks" game mode where two spiders are on screen, and each spider is controlled by the finger nearest to it. It's actually a surprising amount of fun, as like most games played in cooperative mode it's entirely up to you whether you want to help each other build webs, or simply race all over the screen trying to munch up bugs before the other player. Tiger Style is still working on how sidekick mode is going to be scored, so we'll have to wait and see whether or not they encourage cooperative, competitive, or both types of play style in the two player mode.
Here's a brief video demonstrating how it works, but since shooting iPad video is such a hassle my second player is actually playing the role of the camera man so in this case, yes, I am playing a two player game by myself:
As mentioned, Tiger Style hopes to submit Spider: Bryce Manor HD this weekend which means unless there are any significant bugs or approval issues we should be playing Spider on our iPads early this month. When asked about whether or not Spider: The Secret of Bryce Manor for the iPhone was going to see an update to support the iPhone 4's Retina Display, they said that they don't have plans yet, but mostly because they just have yet to get their hands on an iPhone 4. Either way, here's to hoping for a quick approval of Spider HD, and some high-definition love for the iPhone Spider in the not too distant future.
Other Articles