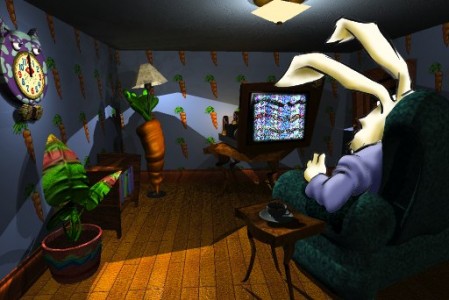 Per a recent posting on the Myst forums, Myst [$4.99 / Free] just had an update submitted to Apple to add iOS 4 compatibility. Interestingly enough, also mentioned in the same thread by Cyan employee Chogon is the fact that yet another Cyan classic is coming to the App Store: The Manhole.
The Manhole is a children's adventure game written by Rand and Robyn Miller, founders of Cyan (and creators of Myst). It was developed for the early Macintosh using Apple's HyperCard, one of the first available hypermedia authoring systems. The game was Cyan's first release and was published on floppy disk in 1988. In The Manhole, you open a manhole revealing a giant beanstalk which can either be climbed up or down with no real objective other than to simply explore the game world and have fun. The Manhole has since been re-released in a number of forms on various platforms, including Brøderbund's 1995 re-release, The Manhole: CD-ROM Masterpiece Edition, and its release on GameTap in 2007. According to Cyan, the graphics in the iPhone version of The Manhole have been enhanced even further than the Masterpiece Edition.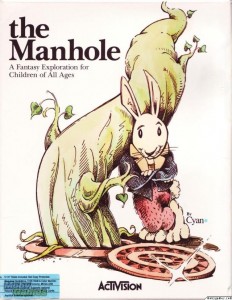 Per Chogon's post on the Myst forums, The Manhole was submitted on June 30th, so barring any issues it should hopefully appear on the App Store sometime next week. While I'm sure quite a few people have never heard of The Manhole before, I expect this announcement will be a delightful blast from the past for some.
Other Articles