Every so often I do like to have a flutter. My friends and I have poker nights which last into the early hours and became more about who can stay awake the longest more than simply having the best hands. But with children, a slew of websites to manage, and all of life to content with poker nights take a back seat.
So when my friend Dave won a couple of thousand playing online poker my ears pricked up and I thought I would delve into the world of online gambling. There are so many to choose from that offer so many different features; some have 3D rendered avatars, others are full of glitz and glamor and other are straightforward and simple. With my eyes on the prize I decided to go for the latter as the less distraction on the app the more likely I am to concentrate.
I decided to try the android app from 888poker.com as the name and brand was reputable and the interface looked pretty clean. The three step sign up process was easy and having a £12 welcome bonus is always nice. The color scheme is dark but clean and the interface is uncluttered. Each player has a circle around their name that acts as a timer for their turn. This keeps the game fast but engaging and keeps the sound effects to a minimum giving the whole experience a serious touch. There are various buttons that allow automatic betting such as 'post blinds', 'call/check' and 'fold' so you can just watch the action unfold with little or no effort. I lost my first $20 within a hour but was able to win back my stake and more before the night was through giving me the impression that the other players are of mixed skill level giving this an advantage over the more 'well known' apps. Being on both Android and iPhone I was able to play on a table at home or stuck on the commute.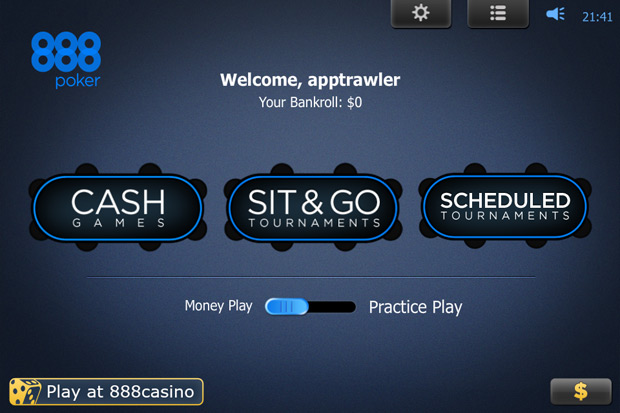 There are three different game types that include 'Cash Games', 'Sit and Go Tournaments' and if you eager to win the big bucks then there are 'Scheduled Tournaments' The Tournaments range sizes, buy-in cost and and prize money (that ranges from $2000 to $500,000).
The game is as addictive as you would expect a Texas Hold Em to be but reviewing a poker app is not really about the game but more the presentation and the overall package and 888 Poker is clean, simple and easy to use, whilst being serious at the same time. 888 Poker is definitely a poker players app and not a gamers app, as it's less about the razzle dazzle of the big league tables and its celebrities and more about the pure essence of poker. Its easy to play on its own or whilst doing other things so if you are looking for either a great starter app or something for the discerning poker player then head over to 888 Poker.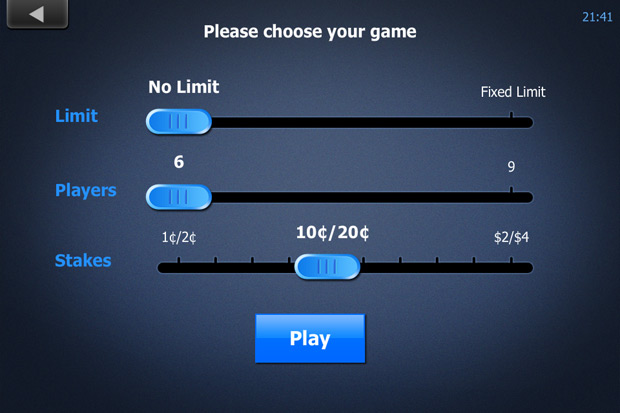 Related articles
Other Articles