This vibrant and colorful top down role-playing game (RPG) is instantly recognizable as a Zelda clone. The game relishes in this fact and even uses it as a source of parody. The game is extremely funny and never once takes itself too serious as it pokes fun at the RPG's of old. From picking up beating hearts from the ground and eating them, to commenting on the convenient blocks of ice that are easily pushed onto floor panels. This game takes the Mickey out of all things Zelda.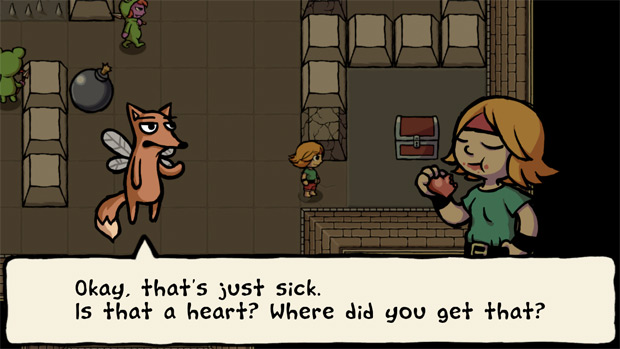 The story revolves around Ittle Dew, an adventurous young girl who washes up on an island and has to complete a number of quests before the mad shop keeper will give her a boat to sail off on.  Ittle Dew sets off with her trusty drunken flying fox companion and tackles castles, dungeons, caves and a slew of weird  and wonderful enemies.
Swedish indie studio Ludosity has done a great job of bringing back the look and feel of the classic Zelda whilst offering a fresh and funny spin on it.
I have added the trailer below to give you a taste of the game before I hit you with the negatives…
OK, now the downside…
I really enjoyed playing this game in the beginning  and I was happy to over look the slow load times and periodic stutter but I had to stop playing when I had to hit four diamonds to open a door. This is a relatively simple puzzle about 30 minutes into the game and has four diamonds that are timed to turn off after a certain time. Using the on screen joypad I found it very difficult to move my character fast enough and after 20 attempts I was still struggling. Frustrated I downloaded the Steam version of the game and found that the same puzzle was infinitely easier on a joypad and keyboard.
So whilst I would recommend the game 'as a game' I would probably avoid the iPhone version and try the PC, Tablet or even OUYA version in order to avoid the troubles of an onscreen joypad.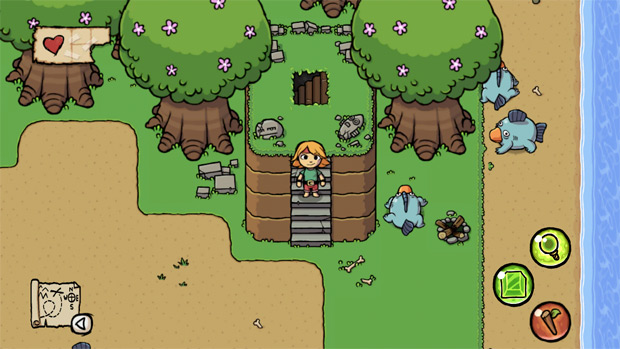 Related articles
Other Articles