It's that time of year again when Bing Crosby creeps into our playlists, amusing jumpers on people in the office and your food and drink consumption increases to sickening levels… yes I'm talking about Christmas.
Christmas doesn't just take over the town centers and television commercials it also appears in our games and apps and none more so than on smartphones.  Temple Run 2 has just announced a festive update allowing you to run around in a Santa suit collecting presents and candy canes as you escape the black beast behind you. Angry Birds Seasons also gets an update as additional Christmas themed levels are added to this hugely popular game.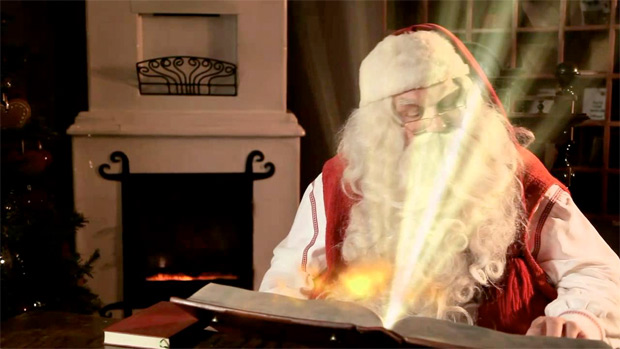 But when it comes to Christmas apps there is always one I like to get, as it lights up the faces of my children like no other. PNP – Portable North Pole is fantastic as it allows you to create personalized messages from Father Christmas himself. Users can see these created videos staring the man himself as he talks to your Children by name, and armed with photos and a list of things they have done it really feels like he knows the child.
If you have a child of a certain age then you'll do this every year as the video quality is excellent and you can make sure no two videos are the same by using the paid options. My Children's messages are all ready to go and I can't wait to see their faces when Santa talks to them through the computer.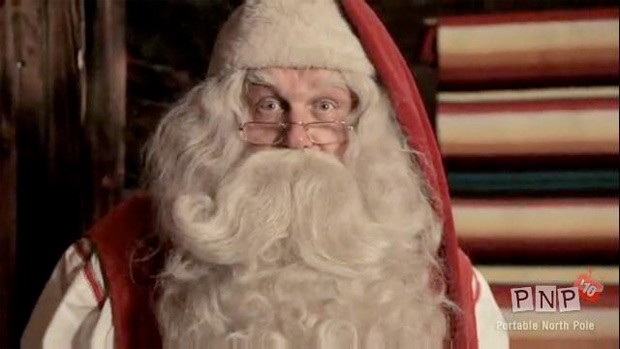 If you haven't heard of this one I would recommend it wholeheartedly as it not only has a free option but plenty of variations (for a price). It also has a range of games for the kids as well but it is the video that really makes it.
Download the app here:
itunes: https://itunes.apple.com/en/app/pnp-pere-noel-portable-2013/id742926049?mt=8
Google: https://play.google.com/store/apps/details?id=com.ugroupmedia.pnp2013&hl=en
Other Articles