We get asked to look at a lot of doodle games at Apptrawler and many we have to say no to due to the sheer amount of games out there to look at.  But whilst playing around with our iPad yesterday we got the code for Doodle Bomb HD and we thought we'd give it a go.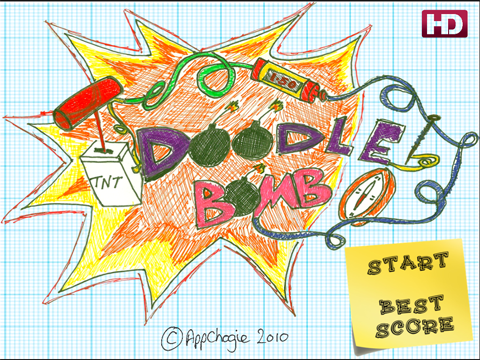 Doodle Bomb HD is a new game from AppChogie. What you have to do is defuse all the bombs before the fuses run out and blow all the bombs, sounds simple! However this is not as simple as it looks as the speed of the game is fast paced so a slight distraction can cause all havoc to break loose. The bombs are spinning in all kinds of directions each with a 3 second fuse so it takes a fast finger to get them all.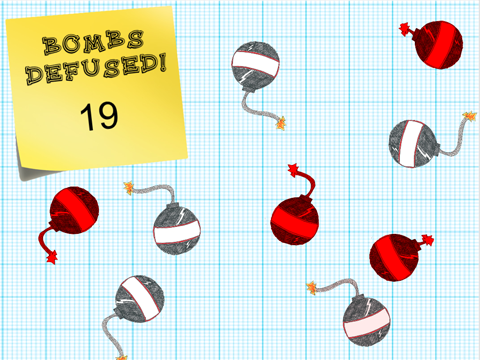 This game isn't going to win any awards for depth, but it makes up for in simple addictiveness.  We passed it about the office expecting to delete it moments later but we found it had a strange power over us and the minutes turned into hours.
The graphics are what you expect from a doodle game and it has a bouncy little tune to keep you amused.  There are no online leader boards so the scores are all local but if you are after a bit of fun to pass the time or even play with you kids this is an easy to grasp but hard to master game that you can pick up and play when you want to leave the world behind you.
This review will explode in 3 second…     …   …
USA Link: Click Here
UK Link here: Click Here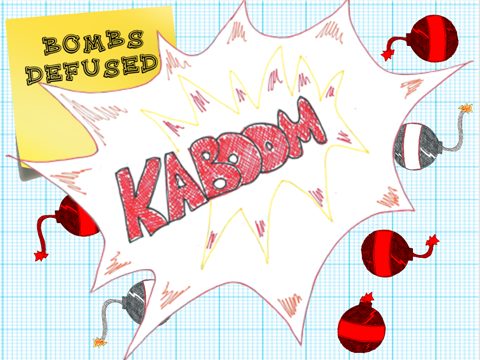 Other Articles