The family and I were getting ready for a ten day holiday a while back so I did my usual task of loading up my galaxy tab with any game that looked mildly amusing enough to entertain myself, the kids or the wife. Among them were games like Candy Crush (the wife) Football Manager (me) and Angry Birds: Star Wars (the kids… ah who am I kidding that was for me too). With my Galaxy loaded up I was well prepared for a 4 hour plane journey; however what I was not prepared for was Granny Smith.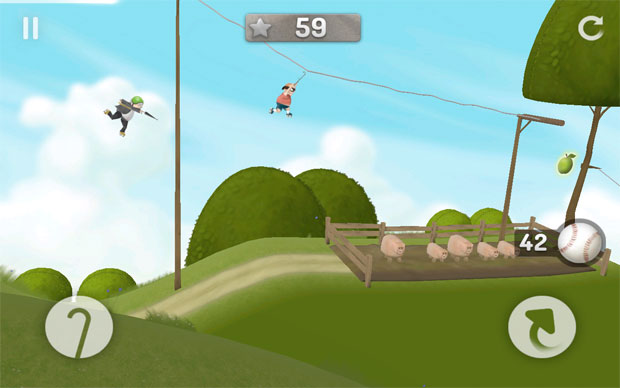 This game is one of the best android games I have played in a long time. It's as simple as anyone could ask for and it's addictive like you would never believe. I mean what's not to love about a baseball throwing granny… Oh did I mention she is wearing roller skates.
Okay then let's get into what this game is about. You play Granny Smith an OAP on roller skates and the objective is to get to the end of each level collecting as many coins as possible and all the apples before this little kid with a dodgy Lone Ranger mask. To do this you have two button control, The left thumb is to whip your cane so as to move quicker and grab onto any over head zip lines (When on zip line hold button down or you will fall), The right thumb is to jump cracks, cars, boxes and do 720 mid air spins while breaking through some glass windows and trying to land back on your skates…. Because if you don't you lose your footing, fall over and the little kid catches up. Sounds simple enough right. After progressing through some of the levels you unlock up to three worlds, in the second of which you can start to collect baseballs that you can throw ahead of you to break glass making things slightly easier for yourself.
Upon collecting the apples and coins you finish the level and rewarded with gold coins and a shiny gold medal then you are brought back to a Super Mario Bros 1 type world map. Actually this little game is basically a Mario game but instead of a plumber you are a granny, it's your simple 2d side scroller where completing the last level unlocks the next and as you unlock the worlds you can earn coins to unlock new playable characters like Scruffy the dog and Stanley the old man but the same rules apply.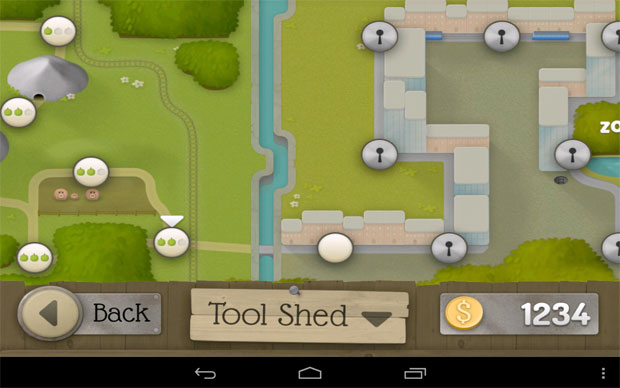 I honestly think the good people at Mediocre have made a superb well rounded addictive frustrating game. I especially like how when you complete the level the replay is played back in an old vintage styleee for your enjoyment and the jazz music on the main menu is just a touch of genius. My eldest daughter loved this game and I couldn't put it down. At 79p on Android I would seriously recommend this game to anyone.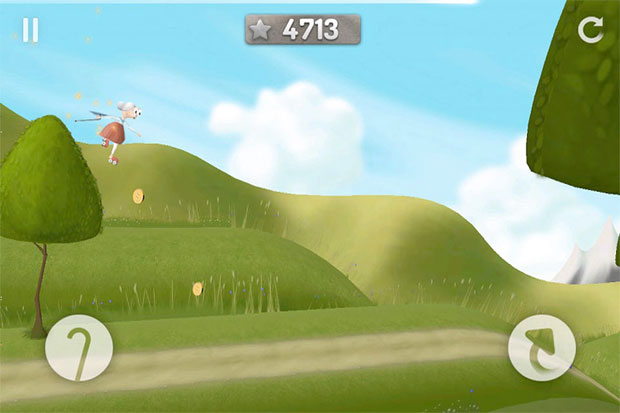 Related articles
Other Articles