I've been holding off reviewing the combo crew for some time now. I was so excited when I heard the concept and saw the visuals of this combo focused beat-em-up. The overall look and feel harks back to the first golden age of video game fighting games. Games like final fight, streets of rage and street fighter were not only addictive to play but looked awesome.
Combo crew takes a lot of elements of these classic titles and you see the main protagonists having to scale the Boss Inc tower floor by floor beating up minions as you go. They story won't win any awards but its all about the action. There are 4 players to choose from,two of which will be locked until you have played through a sufficient amount of the game. Each battle earns points and in game currency (that looks like controllers) that can be used to upgrade your characters moves as well as buy more stuff.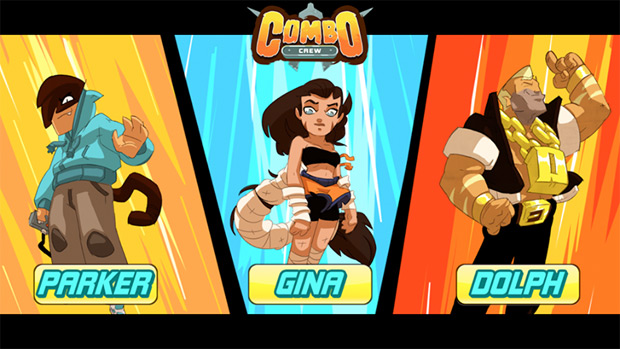 The gameplay mechanic is like nothing I have ever seen and it looks specially developed for small touch screens. You tap the enemy you want to attack to select him then you gesture a one touch or two touch swipe in different directions (meaning there is a maximum of eight possible actions) and the animated attack ensues whilst you sit back and plot your next move (only for a second however).
The attack animations are smooth and imaginative and later purchased attacks have their nods to the retro beat-em-ups such as the Chun Li kick.
There is also various counter moves that can be initiated when the attacker has a symbol above his head. This is a nice touch but useful when you are in a full flow combo.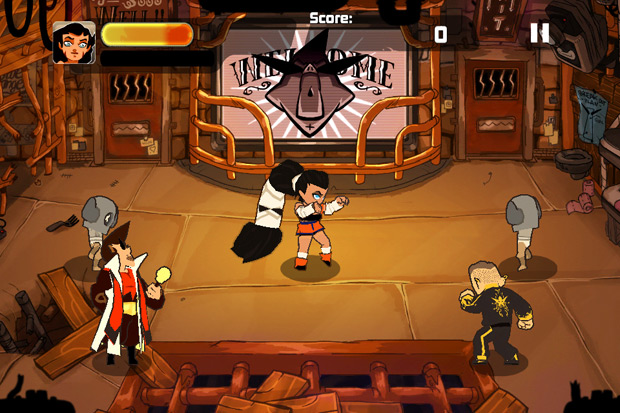 So far, so good
It has the moves, it has the controls and it has the retro nod to those legendary beat-em-ups. It even has a shop to get extra moves and power ups. So why have I found myself playing it so in frequently?
Sadly, when you play it and you are doing well it's great, but if you get stuck and replay the same level more than five times it's easy to put down and forget about. The power ups are pretty pricey but why is GREAT is the fact you have to play to earn the credit and their is NO in-app purchase which I find awesome.
Overall this game has so many good points I would definitely recommend it to a friend. The only caveat being that when it gets hard you might find yourself leaving it on proverbial shelf for quite a while. If you do get into the beat-em-up action however you will find it a challenge but very rewarding.
I am keeping a close eye on The Game Bakers in future as you can see they are creating games for gamers and not for a quick buck.
Play Link: https://play.google.com/store/apps/details?id=com.thegamebakers.combocrew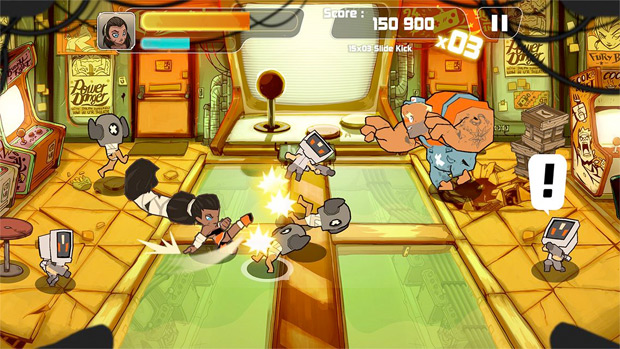 Related articles
Other Articles