This lovely app is a staple for my 18 month old daughter. The little tales compendium contains the following classic stories:
Snow White and the seven dwarfs
The Little Mermaid
Little Red Riding Hood
Goldilocks an the three bears
The Princess and the Frog
The princess and the Pea
You can test the water by downloading it for free but the adverts do get in the way and it will soon get annoying when your child keeps pressing it so I do recommend going for the paid option.
The graphics are sweet and simple and there is plenty for your son or daughter to tap. Some elements might bounce up and down, other switch entirely but each have instantly appealing sound effects. The female story teller is clear and crisp you can choose to have her read or read yourself (my daughter prefers the former).
The tales are long enough to entertain for about 5-10 each so if you find yourself in a queue or a waiting room, this is a great app to keep the little ones busy.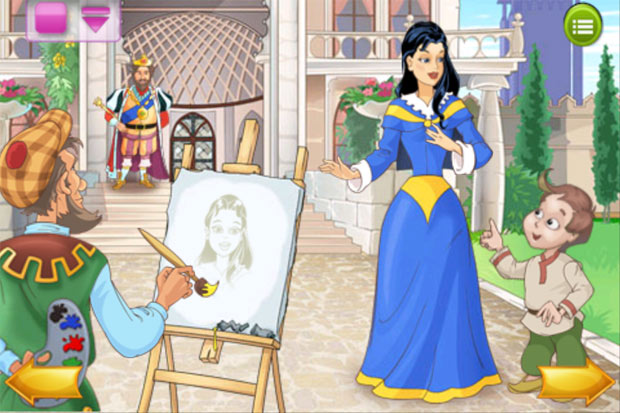 The stories themselves are generally pretty harmless but if you are strict about what they read then I would warn you that at the end of the little red riding hood tale the woodsmans cuts open the wolf and inside is grandma, safe and sound.
Sadly the app does still suggest other books you might want to download at the beginning but once your child figures out how to skip this then you are home free.
Overall this is a great app for little kids as its harmless, interactive and most importantly keeps them busy when you have things to do.
And to repeat the earlier point about adverts, you will have yourself a lot of hassle by getting the advert free version. Having you child constantly jumping to the app store gets very annoying very quickly.
Other Articles