This morning we received a code for Monster Mosh, the new game from Beansprites LLC.
This game follows the same format as 'red block remover' and 'Danger Cats' which sees the player removing items to make the player, which in this case is a series of classic monsters including The Mummy, Frankenstein, Ghosts and the Werewolf.  Each level, of which there are loads, 60 in total, has various obstacles to remove.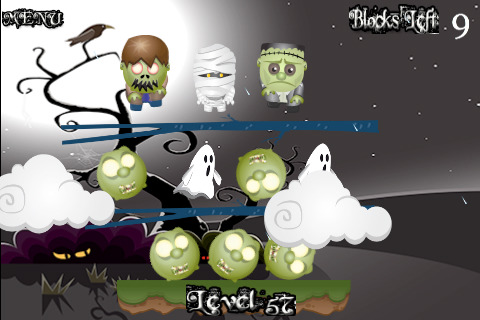 The game is quite addictive and many levels has that "just one more go" feel, however when you get to a level you just can't figure out you might have a tendancy to leave it for a week or so.
Overall, there are better games out there in the same format but as they are all much of a muchness, this game differs by the use of cute little monsters so if monsters are you thing then this is for you.  The graphics are fine and work well but the music does feel a little 'stock' as it would benefit from some spooky atmospheric music to go with the moans and groans of the characters.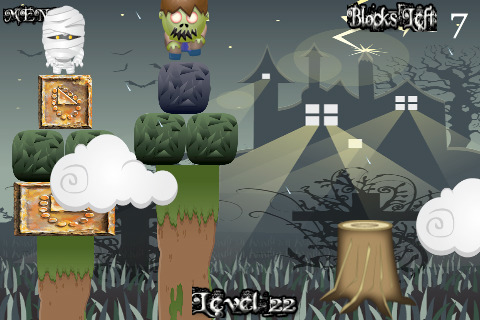 Other Articles