In today's contemporary economy it is crucial for project heads to make sure everyone is on the same page.  Given how many contemporary projects are cobbled together from various sources these days it can be difficult to organize a process through texts, phone calls, and periodic emails, and then relaying these new developments to others involved.  While there is a lot of collaborative software available, most of it requires a desktop, and is not nearly as flexible as is needed these days.  As a small business coordinating with many agents in the field it was imperative for us to find a technological solution to these issues.  When we discovered Trello it was the end of all our worries.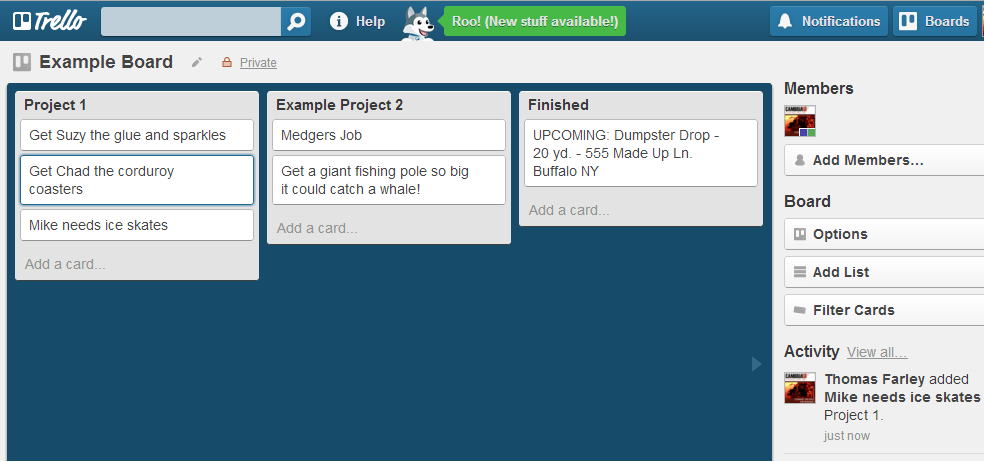 Trello organizes itself through a series of 'boards', there is no limit on boards (that we have found anyways), and they essentially can be used to separate projects.  Once a board has been created, it again opens to a blank workspace where the user can begin to create the tasks which a project requires.  This is the point at which Trello becomes the most useful to the user.  When creating a card the user can insert all the relevant data in a myriad of forms.  There is room for notes, of course, but there are also ways of adding due dates, checklists, color coded ads, polls, and even attach and exchange files.  Once a card is created to a users liking, you can begin to invite other Trello users to participate in that card, and to a degree that board.  Although, users will only see the cards on a board they have been granted (and accepted) permission to see.
Trello updates in real time and keeps an archive of completed tasks in case you wish to review past information on a project.  As the logistics head of a Buffalo, NY dumpster rental company we use Trello to keep real time tabs on our dumpster locations, current billing cycles, and to help monitor deadlines for the upcoming construction of a recycling center.  The ease of use of the app has proven particularly helpful to our agents in the field.  Simplistic, private, and free, there is little more you demand of an app providing the services you need.  As such it is easy to rate the Trello app very highly.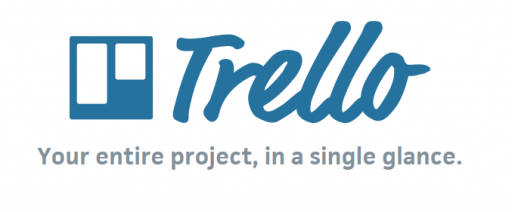 Other Articles