Terrorballs is a trajectory based puzzle game set on a deep space star ship seized by evil space pirates. The Terrorballs are 'self replicating robots launched from a trajectory cannon' which in short means little silver balls you fire around the levels trying to get it in the transporter.
There are about 10 different zones each split into 10 levels, so there is plenty of levels to play through. The levels do increase in difficulty but they do throw in a few curve balls to really stress you out. Obstacles include extra bouncy blocks that send your balls off the screen, spinning blades, lasers, doors, bombs and eventually evil space pirates.
The grunge style spaceship graphics are nice enough and do have a 3D 'ish' feel. The deep mechanical music has an ambient and slightly scary feel whereas the sound effect are much more modern and high tech.
The puzzle element is quite addictive as on some levels you have to bounce your Terrorball of various platforms to access the transporter, other require precision arches and some you just have to fire a tonne of balls to blast your way through.
Overall, the game is a solid a fun journey and whilst some levels are relatively easy there are some which will stump you for ages. The star collection is ok and there is an internal achievements table but this could have easily been connected to game center achievements to add an additional pull. There are plenty of levels which is good and we found it easier to play on a iPad a double the screen size. I think an iPad version of this game would be better received.
Its a solid game which will keep you entertained for a fair few hours and although it's not the best trajectory game out there it's well worth a play.
iTunes Link: https://itunes.apple.com/us/app/terrorballs/id564783785?mt=8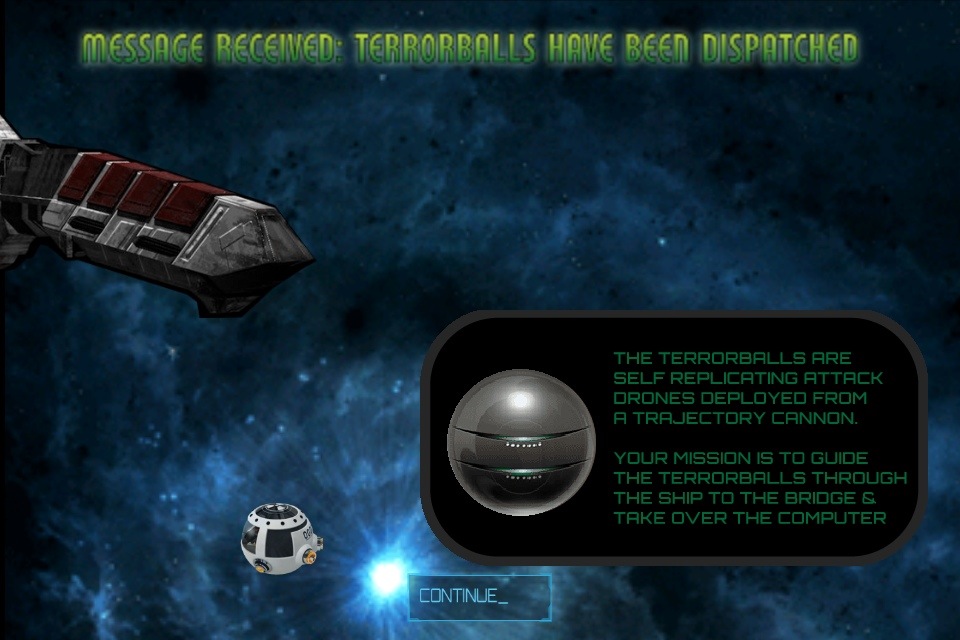 Other Articles