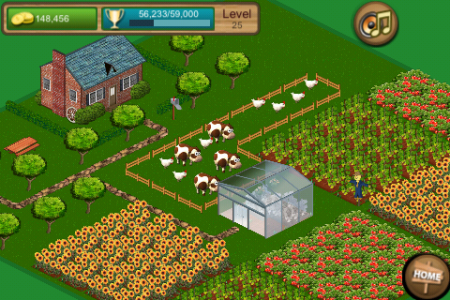 Yes, there's another farm game on the iPhone. Luckily, Tap Farm is the closest thing to Farmville you can currently get – that is unless Zynga decides to have a foray into the mobile world. It's almost a complete clone.
For that reason it's actually quite good, and should you crave some crop-planting action whilst on the bus, Tap Farm should fit the bill nicely.
In true farming game fashion, you start off with a few gold coins that you have to invest into crops. In real time your crops will grow, and once they're ready you can then sell them for more coinage. And don't worry: the real time system means you don't need to have your phone on for your seedlings to grow.
As you might expect, your riches can be used to buy trees, livestock, and more crops. As you continue to harvest your level increases, thus unlocking yet more items to use on your land.
The most notable difference between Farmville and Tap Farm is the actual system for running your farm. Instead of tapping and clicking, you drag and drop. Quite how that works out we aren't sure.
Tap Farm is available free on the App Store now, should you still yearn for a bit of the good life.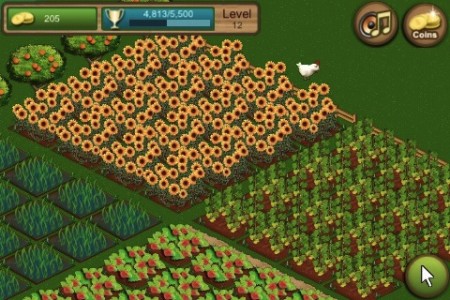 Other Articles