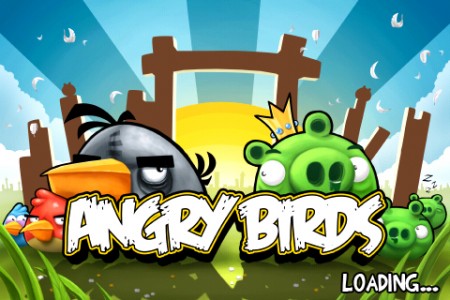 We just got word from Chillingo's Clickgamer that an Angry Birds [App Store] update is in the works that adds 40 new levels, two new environments, and complete Crystal integration for online leaderboards, achievements, and all the other fun stuff Crystal provides. They're planning on submitting the update "very soon", and even released a new trailer for the game that is easily one of the better iPhone game trailers I've seen recently:
Angry Birds is a catapult game where you assist several angry birds as they seek revenge on a gang of egg-stealing green pigs. From our review:
Players are haphazardly tossed into a level in which several angry-looking red birds are gathered around a primitive slingshot, with a small wooden tower harboring a little green pig to the right. Touching and dragging backwards on the bird that is currently mounted in the slingshot will prime your disturbed little critter for launch. From here, your goal is to aim your shot effectively and take out a weak point on the pig's tower, causing him to fall to his little piggy doom.
We also discussed Angry Birds in our recent podcast, and I really recommend giving the game a look, as I've sunk an unbelievably amount of time recently in to total pig destruction. This new update (especially with online leaderboards) is just going to make this great game even better.
App Store Link: Angry Birds, .99
Other Articles