One of the best things about owning an iPhone is the extensive selection in the app store. You will be able to find several great apps for anything you desire. When you combine this endless selection of apps with the great performance of the iPhone, then you get hours of endless entertainment. One of the best ways to entertain yourself with an iPhone is by downloading funny apps. While there are dozens of funny apps currently available, these are the six that will have you laughing the hardest.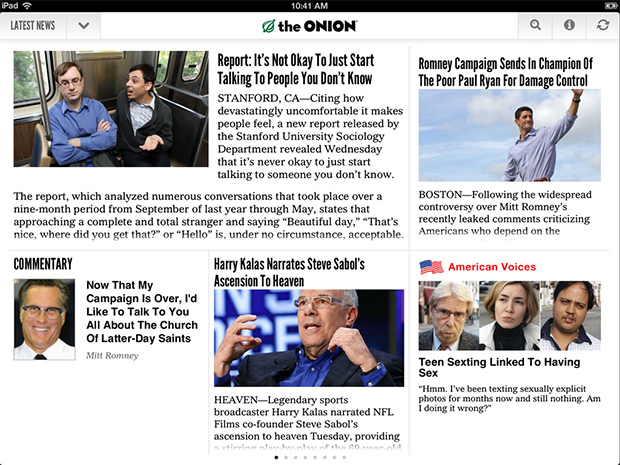 The Onion
The Onion is one of the most popular websites on the internet for people looking for a reason to laugh. If you do not know, The Onion is a satirical newspaper that creates funny news stories and headlines poking fun at the absurdity of the real news. You can have these funny news stories delivered directly to your iPhone by downloading The Onion's free app. The Onion app will give you hours of laughs each day. The app is updated each day with new stories, so you will never run out of laughs.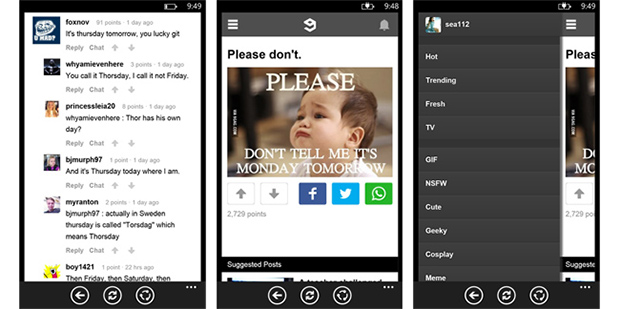 9GAG
9GAG is another popular website that created a free app for anyone looking for something funny on their iPhone. 9GAG brings together the funniest photos and videos the internet has to offer in one place. If there is a funny picture that everyone you know is laughing at, then there is a very good chance they saw it on 9GAG. There are so many funny videos and pictures on the 9GAG app, you may never have the chance to see all of them. The app is also constantly updated, so you will always have something funny to laugh at on your iPhone.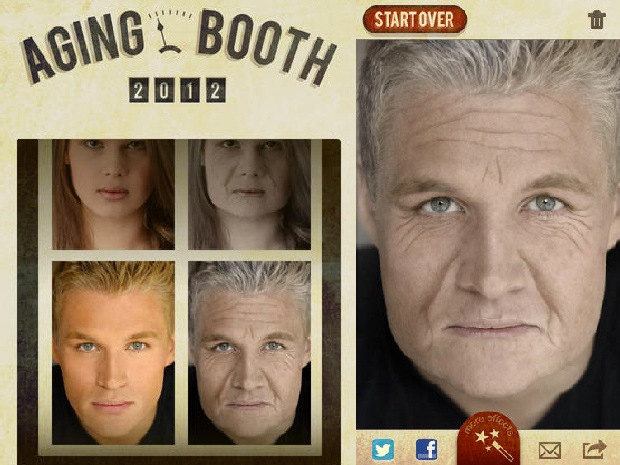 Aging Booth
Aging Booth is a great app that lets you transform any picture into a funny moment. Once you take a picture of yourself or someone else, the Aging Booth app will naturally age the person in the picture to make them much older. This app is a great resource when joking around with your friends or family. Seeing who looks the worst as an old person is always a good time.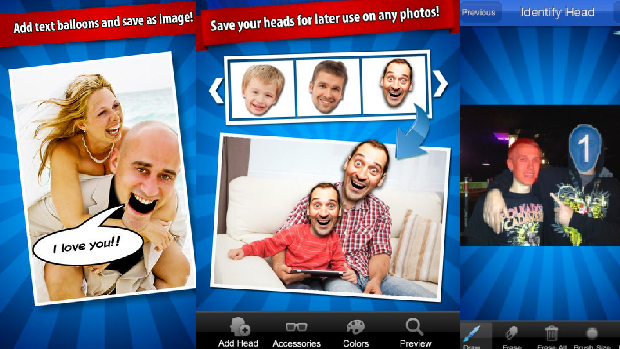 iFunFace
If you enjoy looking at funny videos on websites like JibJab, then you will definitely enjoy the iFunFace app. This app lets you create your own funny videos using pictures you have already taken on your iPhone. It is very simple to add any of the animated effects to your picture. You will also be able to add your own voice message. Once you have finished your video, you will be able to send it to all of your friends and family using Facebook or email.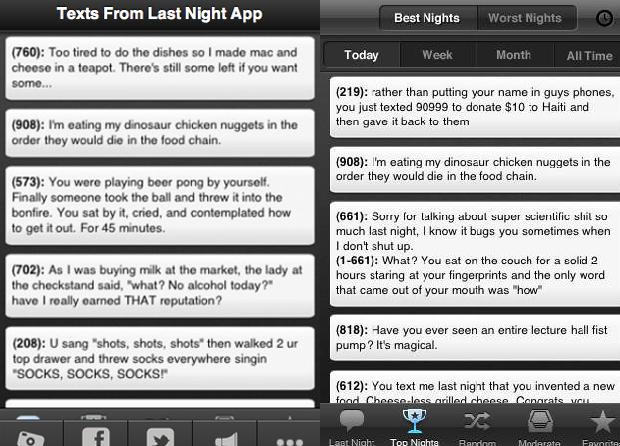 Texts From Last Night
It is no secret that drunk people are susceptible to sending funny or embarrassing texts. You can now enjoy these great texts from people throughout the country by downloading the Texts from Last Night app on your phone. Users can enter the funniest texts they received, and they are instantly available for everyone to read. Each text gets rated, so you can always guarantee you are seeing the funniest texts the app has to offer.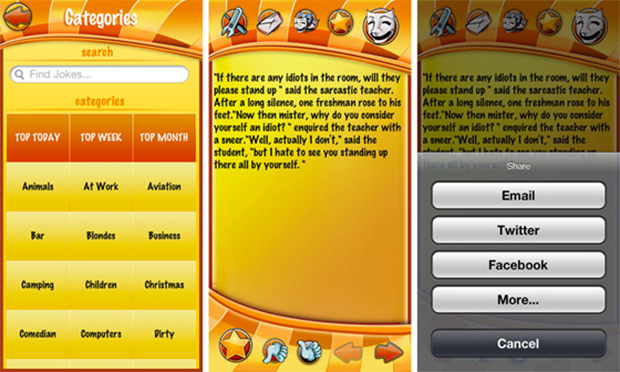 18,000 Cool Jokes
There is no better way to laugh than by reading a good joke. While there are several apps available for the iPhone that offer good jokes, none of them have the great selection of 18,000 Cool Jokes. There are 49 different categories listed on the app, so you will be able to easily find the perfect joke for any occasion. Whether you are reading the jokes by yourself or telling them to some friends, there are an endless amount of laughs supplied by this funny app.
Other Articles