Sports apps for your smartphone help you keep track of the latest scores, stats, and gaming information at any time of day. No matter what games you follow, there's a custom app that provides access to the info you're looking for. You can scan final results, trades, or place your next bet. The following top applications are not only perfect for your smartphone, they're also free!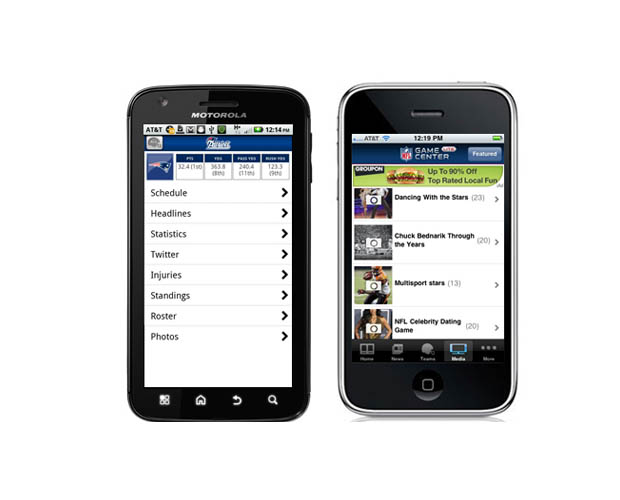 NFL.com Game Center Lite Apps for Smartphones
Keep track of your favorite pro-football team anytime, night or day. Follow up-to-the-minute stats and scores into the post-season playoffs. The official National Football League is the perfect mobile-application formatted with all of the basic features: rundowns of play-by-play action, live scores, audio and video-clips, player profiles, team insights, and breaking news. The Game Center Lite version meets the needs of most fans, while additional functions and features are available for a fee.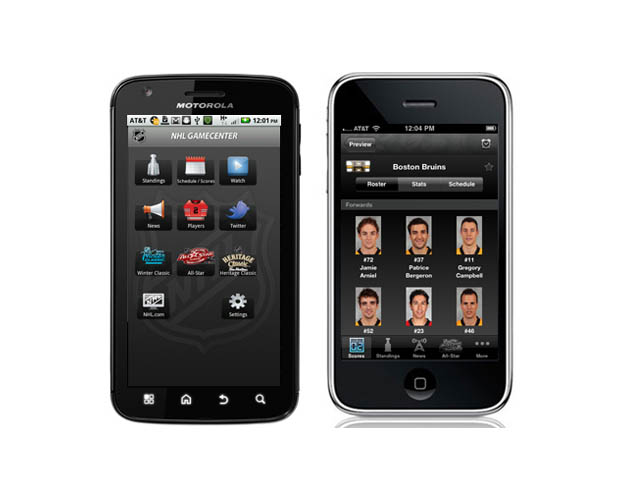 NFL.com Game Center Lite App
The National Hockey League's (NHL) Game-Center app makes this the ideal choice for hockey fans.  Stats, scores, news, and standings can be customized to provide easy access to the latest team info.  Special audio/video features are available in paid versions of the app.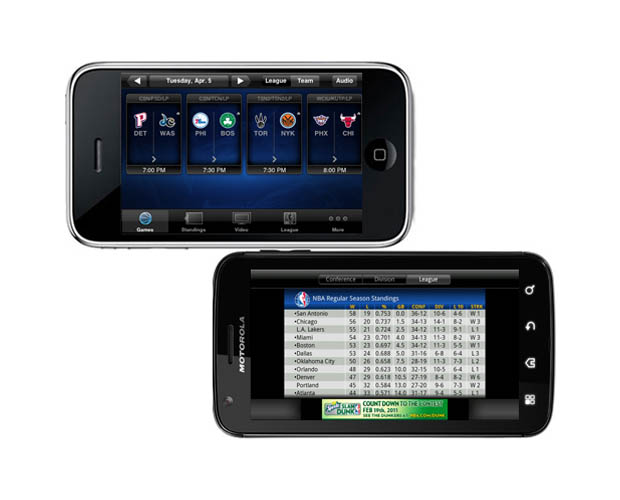 NBA Game Time Apps
Live scores, detailed stats, league standings, and team/player information are available on the official National Basketball Association's (NBA) mobile-application. Game Times' ability to interface prompts immediate navigation between games and player data. Upgrades allow users to remove ads and access visual and auditory game highlights. NBA Game Time makes it easy to keep track of teams and place bets.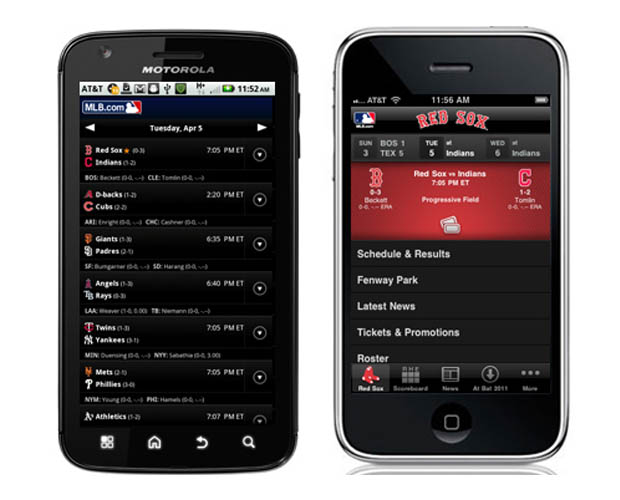 MLB.com at Bat Lite for Smartphones
Major League Baseball's official, MLB.com at Bat Lite, application presents pro-baseball scores, information, news, schedules, standings, player stats, and schedules. The free version runs a few video-clips each day on software that can be customized to highlight favorite teams. Paid versions feature game-day live audiovisuals for smartphones.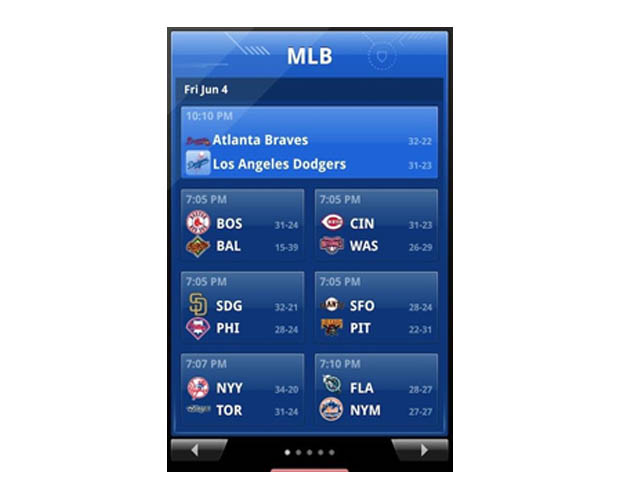 ESPN ScoreCenter Mobile Apps
The ESPN ScoreCenter app offers up-to-the minute sports scores and league information for teams throughout the world. Free and easily accessed, customized tabs can be organized according to preferred sports-teams. Whether you're following baseball, cricket, basketball, rugby, football, hockey, and/or soccer, information is readily available.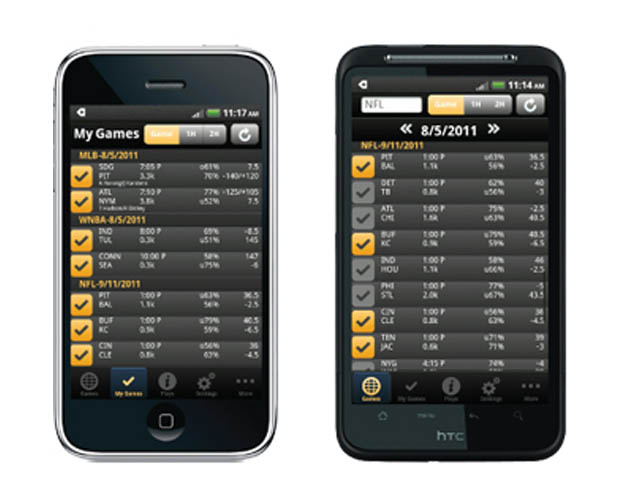 Free Sports Betting and Injury Reporter Apps for your Smartphone
Any fantasy football player will appreciate immediate access to the most recent sport's news. Find out what teams the fans are betting on, and where the sharp money is being placed. The Sports Insights' Free Sports Betting App delivers betting trends, live odds, the latest scores, and more. The Injury Reporter App provides breaking news related to injuries and status changes through a text messaging feature. Both apps are free for smartphones.
These top sports and sport's betting apps deliver the most current info about all major games in around the world. Fast-loading and easy to use, the apps can be easily customized. No matter what your sport, you can follow your favorite teams, establish your fantasy football line-up, set wagers, and search for up-to-the moment sport's insights, tailor-made for you.
Other Articles