Let us begin with defining the term BYOD. It means 'bring your own device' and it's not just a vital element for users, it's also a necessity for a lot of businesses out there. BYOD helps companies save up, yet in spite of all the possibilities there are still some issues that must be surpassed. Some of those issues (related to security for example) belong to companies to solve. Others on the other hand (ease of transition for example), belong to the users. Even though the intrinsic mobility of a lot of devices head towards easy transferring, it's important to take advantage of apps in order to facilitate the transition from home to office.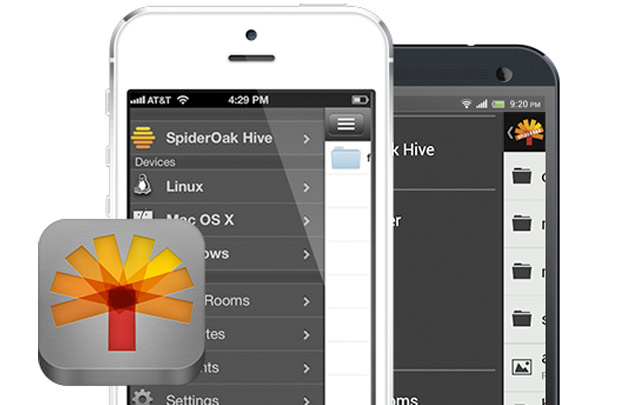 SpiderOak
SpiderOak is an extremely famous data sync tool. Unlike some other similar software known as Dropbox, SpiderOak is everything but average. It makes BYOD a lot easier to handle due to its ground-breaking features and it supports the creation of unique syncing pairs athwart all devices linked to a single account, backs up data, and helps easy sharing. If you're hunting for a multi-functional solution to help you make BYOD transitioning a lot easier, SpiderOak is exactly what you need.

Divide
The Android app allows users to separate personal data from business data. Divide has the ability to create a "launcher" or separate desktop that can only be used for business purposes. The workspace is not just separate, but also encrypted. The system is backed up by solid password protection, so in case your device gets lost or stolen, your business data is secure.

TrueCrypt
TrueCrypt permits users to build virtual disks or encrypted volumes that can be used to place work data. Available for Mac, Windows, and Linux, the software allows you to encrypt volumes on average machines, or even use external and USB drives to attain your purposes. TrueCrypt makes use of a concept known as plausible deniability. It is a feature that allows a sole hidden volume to be shaped in another volume. If you're using Windows, you can create hidden, encrypted files whose reality can easily be denied. TrueCrypt is an excellent software system to hide business information on BYOD.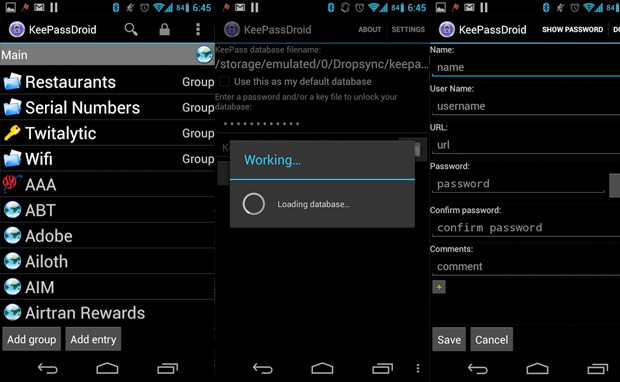 Keepass
Remembering a lot of passwords is never easy, and because you can't risk writing them down, forgetting is inevitable. Entrusting your passwords to a piece of software like Keepass is an excellent choice. The program is safe and it highlights the following attributes: multiples user keys, strong security, portability, and the means to export .html, .txt, .xml, and .cvs. Furthermore, the app supports secure clipboard handling, easy database transfer, random password generator, searching and sorting, plug-in support, and did we mention Keepass is an open source?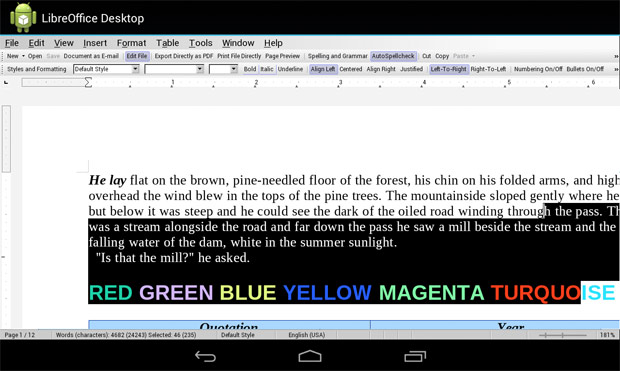 LibreOffice
Some people just can't afford the elevated price tag of Microsoft Office; ergo, if you're looking for BYOD flexibility, LibreOffice can be an excellent second choice because it's FREE. However, that doesn't mean its quality is inferior; as a matter of fact, LibreOffice is an extremely convenient app, perfect for your BYOD needs. The open source suite features various useful programs you can employ for your business needs such as: slideshows, diagram and drawings, spreadsheets, word processing, database maintenance, and more.
BYOD is not going anywhere because it can help business operate more conveniently. The policy of allowing employee to bring their personal mobile devices to work doesn't just save companies a lot of money, but it also improves work performance. Increasingly more organizations are allowing their staff to work on their personal laptops and tablets with the sole condition of ensuring that the information stored remain confidential and it not used for personal purposes in any way.
Related articles
Other Articles