App discussions in the last week or two have been taken over by the release of Minecraft: Story Mode. The episodic game based on Mojang's original world-building masterpiece has earned fairly strong reviews. IGN's review described it as "light on gameplay, but lots of heart," which seems to be a pretty good summary of how people feel about it. It's almost as if it's more of a downloadable animated series than a typical video game.
But the pure fact that this game even exists is the latest indication of just how incredible Minecraft's popularity has become. In ways, it's the simplest gaming concept you could possibly invent: lay down blocks, create whatever you want, and do it all within a crudely defined world of pixels, sophisticated graphics be damned. And yet it's become an international sensation, having been played relentlessly by millions and ultimately been acquired by Microsoft.
Minecraft is on its own tier—or perhaps a very small one with the likes of Angry Birds and Clash Of Clans—but its success nevertheless begs the question of what makes an app game popular. Or, perhaps more directly, how app developers create experiences that we want to keep playing and engaging with. It's not really an exact process, and each app uses its own methods, but looking at a few popular games and genres, here are some of the ways the developers are keeping droves of players interested.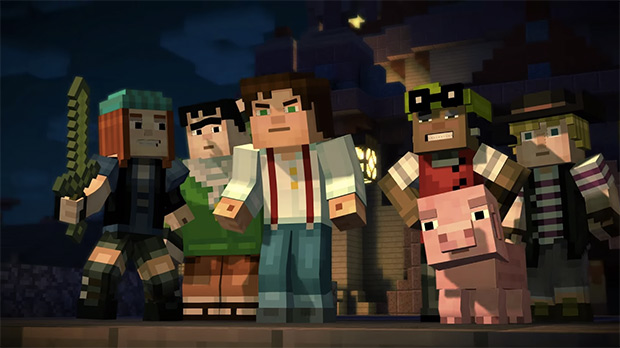 The "Freemium" Model
This was kind of a buzzword a year or so ago, but by now it's pretty well understood by most regular gamers. The idea of a freemium model game is that it's free to download and play, but by paying for upgrades and benefits within the game, you can advance in a quicker or more satisfying manner. At its core, this is simply a revenue model designed to tempt gamers to spend a little bit here or there, but it's also perfectly functional as a tool to keep players active, regardless of purchases. This is because many freemium games also offer players who don't want to spend on in-app purchases the chance to advance similarly to those who do. They just have to do it through persistence and regular play. The model is now seen all across the app gaming industry, so pointing to a single example hardly seems necessary. To give you an idea of its success at the highest level, Supercell makes $5 million per day on Clash Of Clans, a game that's totally free to download and play.
Rewards & Bonuses
Perhaps the most overt way in which app developers seek to keep us playing on a regular basis is by offering daily rewards and bonuses, often as an alternative to in-app purchases. Marvel: Contest Of Champions, one of the most popular free app games of late, is a good example in this regard. It is flush with in-app purchasing options, but players also get free perks just by logging in every day, or every few hours. Similarly, playing past certain milestones provides greater rewards. This is also a tactic that's used frequently in casino gaming, which takes up a pretty big corner of the mobile entertainment industry. There are a number of the promotional methods being used, such as offering welcome bonuses or special perks for given contests. In the context of a real money gaming experience, options like these keep players active without their having to continually spend more money.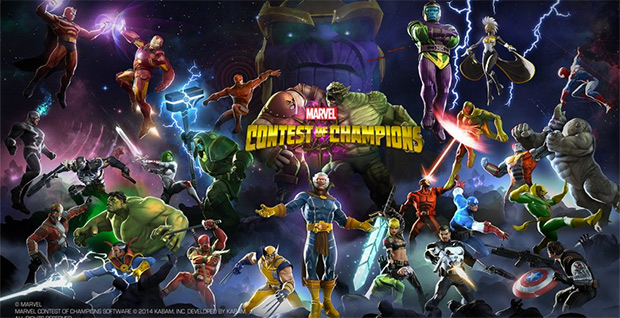 Graphics
This may sound like a strange one, but graphics have actually helped a number of the most popular app games out there to excel, and in different ways. On the one hand, newer mobile devices now have the capability to present visuals that just about match those of high-end gaming consoles. Some have said that console-like graphics hit mobile devices this summer with CSR Racing, but the truth is it's not a new phenomenon. From the Infinity Blade series to the mobile FIFA accompaniments, there are a number of app games that now let players feel as if they can take legitimate consoles with them in their pockets. On the other hand, the simple nature of app gaming has also proven ideal for reviving older aesthetics, such as the pixels in Minecraft. People enjoy retro themes in video games, and sometimes the opportunity to keep diving into a pixellated world to relax is enough of a
hook to keep a gamer playing.
There are other ways in which developers make their games interesting and re-playable. Repetitive gaming can make people play for hours at a time; various visual and audio bells and whistles can provide incentives to keep seeking rewards; and milestones and accomplishments can incentivise gamers to keep trying. But as for sweeping methods and practices, the above categories reveal some of the mechanics behind popular app games.
Other Articles