Dulux has joined the app generation and created a program that lets you virtually paint your walls, without a tester pot or even a brush required. Paint swatches and rooms that didn't look the colour you expected after a fresh coat of paint may soon be a thing of the past, if the new Dulux app has anything to do with it.
The international paint company is following the lead of every other industry and has created an app that is cross platform compatible, and lets you see what your rooms will look like when painted in different colours. It's common knowledge that you can do everything via app, including play real money casino games at www.androidcasino.ca or keep abreast of breaking world news, so why shouldn't you be able to virtually paint a wall before you commit to a colour change?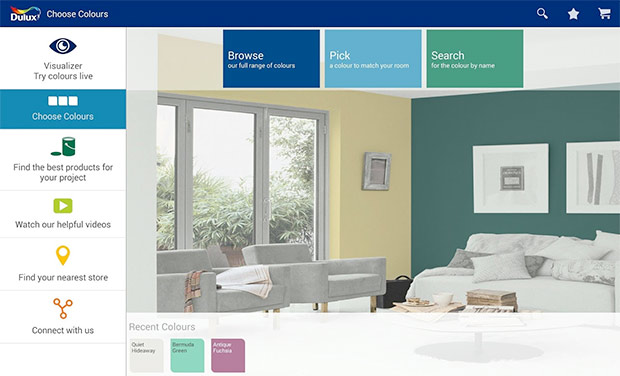 Dulux Visualizer is available for Apple and Android devices and it uses the camera on your mobile device to track and detect surfaces, edges and contour changes, mapping out the area of an image that needs to be painted. The app is able to tell the difference between furniture, wall space and fixtures and then paints around the contours in real time, offering a realistic idea of what a colour might look like.
With over 1,200 Dulux colours to choose from we all know how frustrating trying to find an exact shade can be. Choosing a colour at the touch of button and then seeing exactly how it will look is a novel idea and a great addition to an industry that usually relies little on technological advancements.
The app is able to compute 2 tone effects and you can also chose multiple colours for multiple walls. It also excels at taking into account the light in the frame and adjusts the wall colour accordingly, making it easier for the user to see their chosen colour in an ambient setting.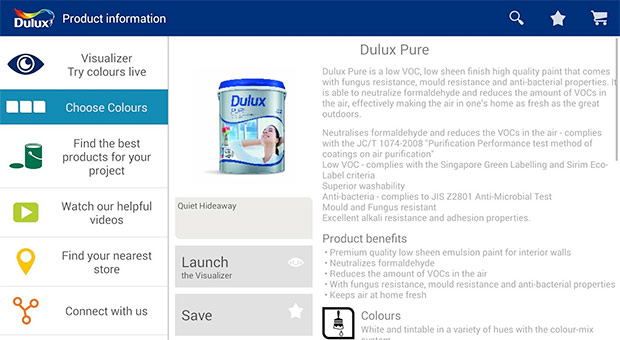 On launch, the app allows for colour changes and multiple shades per room or space, but a spokesman for the company has also said that Dulux is looking into adding a virtual measurement feature that will tell the user how much paint they need to buy.
Dulux Visualizer is available free on Google Play and at the iTunes App Store.
Other Articles