Over all these years, television has been considered as the key source of entertainment for people of all age groups. With a variety of programs being aired on numerous television channels, it often becomes confusing for the viewers to make a choice. With the inception of smartphones, it has become feasible for television lovers to watch their favorite shows anywhere anytime. Internet-enabled smartphones have come up as a great sigh of relief under situations wherein your TV set has lost a cable connection and you're desperately waiting to watch a must-awaited movie, serial or video. It is here when the role of Android TV and Google Cast pops up. As two of the brilliant offerings by Google, these services have already become instant hits among die-hard television fans who can't afford to miss their favorite TV shows due to a bad cable connection or a signal failure. Keep on reading this post to find more on how you can easily cast the shows from your small-screen Android device to your big-screen television set.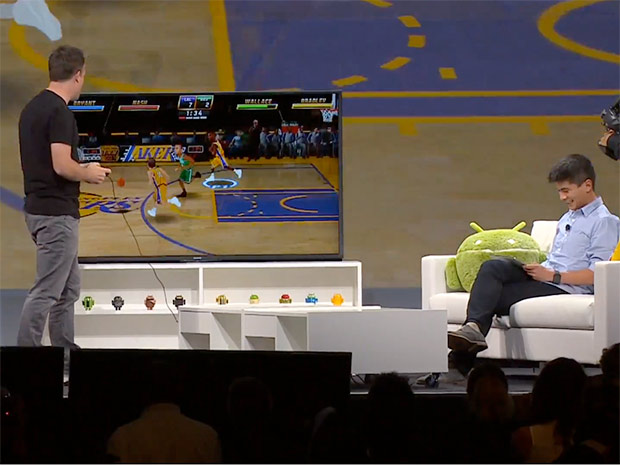 Some insights on Android TV
Android TV serves as a smart TV platform introduced by the web giant Google. Compatible with all Android enabled devices, Android TV creates an interactive television experience via a 10-foot user interface overlaid on existing television programming. Announced on June 25, 2014, this Android feature can be easily built into television sets as well as standalone set-top boxes. With Android TV, you can gain a quick access to the Google Play Store that serves as a hub for applications which allow you to cast media(photos, videos etc.) directly to your big-screen television. And that's not all, Android TV also emphasizes on the usage of voice search feature which enables you to quickly find content as per your search criteria. Android TV's interface is segregated into three sections viz: recommendations on the top, media apps in the middle and games towards the bottom. You can easily navigate through these sections via a remote control, a game controller or a renowned Android TV Mobile app.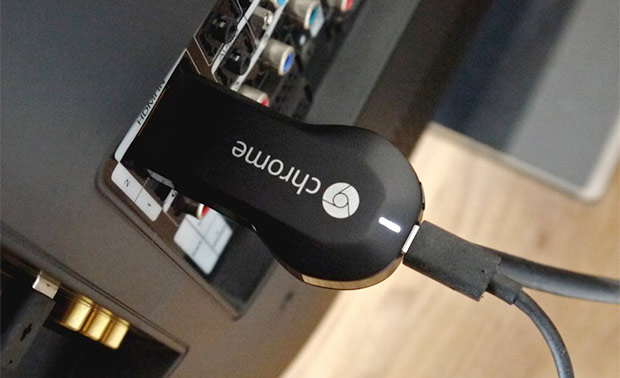 Now, some words about Google Cast
Do you want to enjoy a big screen experience for your content? If yes, then Google Cast is for you. It is a software technology that enables you to send and control content(audio, video etc.) from your small-screen computing device like smartphone, tablet, laptop etc. to a large display like a television. You need to have an Android OS-based device that runs an application which you may also avail via any reputed Android App Developing Company that uses the Google Cast API. This API will serve as a platform for discovering and communicating with the receiver application running on your big-screen device like television etc. You may even choose to customize the communication between sender and receiver applications for authentication. The best part of Google Cast is that it enables you to multi-task on your device while the content is being played on the television screen. For example, you can choose to search for a video on your phone's YouTube application and directly send the video to your TV via the Google Cast application. Moreover, you can also choose to play, pause, seek and control volume using your phone itself.
Here are some interesting Google Cast apps that have become an instant hit among serious television viewers:
VideoStream
VideoStream is a wonderful app that allows you to stream local media to your Chromecast. It supports a wide range of formats including MKV and FLV in addition to subtitle files. This free app comes with support for ads, playlist etc.
CloudCaster
CloudCaster is a brilliant Android media player cum viewer app that allows you to stream the cloud-based media including photos, video and music tracks directly to the Chromecast. This app supports streaming from Dropbox, Bitcasa, Drive and many other online data storage platforms.
Netflix
Netflix is yet another Google Cast-ready app that allows subscribers to cast the most recent episodes of popular television shows straight from the cramped smartphone/desktop screen to the wide television screen. While the video is being played on the television, you can enjoy surfing the internet via your mobile device.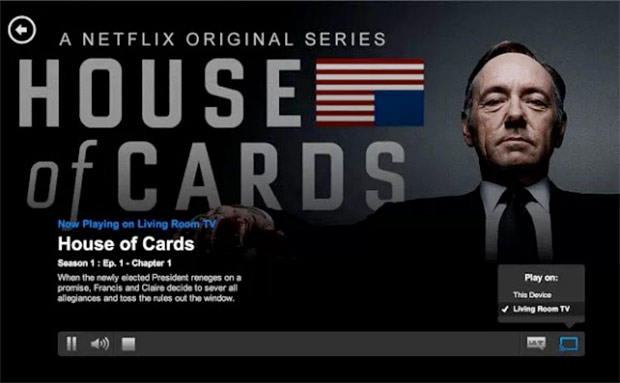 Summing it all up
Android TV and Google Cast are indeed the sweetest surprises for television lovers residing in different corners of the world. If you too are one, then don't delay in experiencing the features available with these two services. Hope this blog would've helped you gain a good insight into the same.
Do drop in your views/opinions on the above post using the comments box below.
Other Articles