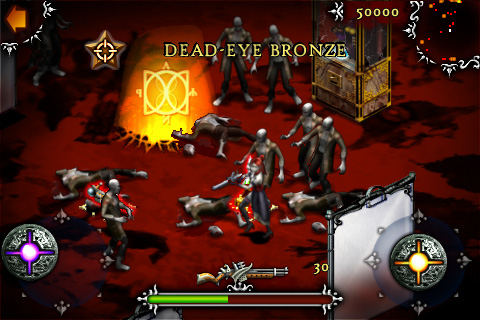 Namco has unveiled new details about their upcoming action adventure game Garters & Ghouls.
Unearth the strange and undying world of Garters & Ghouls! Control and command the newly-dead Marie Dupois as she battles the minions of The Thrum and horrors beyond description! With over 25 levels, randomized level generation and downloadable content, the action never dies!
Based on the screenshots released, the game appears to be a dual-stick survival shooter the likes of which we've seen before, but wrapped in a pretty extensive story and with a progressive level design. There also appears to be a wide variety of locations presented in the game.
This teaser video just shows some of the artwork, but no actual gameplay:
Namco is slowly releasing the background story to the game as well as character art.
The following screenshots show more details of the actual gameplay:
Other Articles