Is It Worth the Download?
As we know, the android app market is flourishing. Though, there are various app development platforms in the market, yet android has occupied the top position with maximum number of users downloading apps made for android devices. Besides, even developers are preferring android the platform for developing the apps, as it is an open source platform and free, developers don't need to buy software licenses during android app development.
Whether you belong to a business or a non-business community having an app has become the quintessential requirement for all. Android app development helps in creating several type of apps, be it an entrepreneur app or a game app etc. One highly useful app that can be used by individuals as well as business firms is Cal Calendar.  Let's review what'll does this app offers.
What is Cal Calendar
Cal calendar is a new app added to Google Play. Brought by Any.do this app is one of the best looking calendar apps till date. Without a doubt, things that are pretty appeal more to the consumers but what actually matters is the working of the application – whether or not it works the way we expected.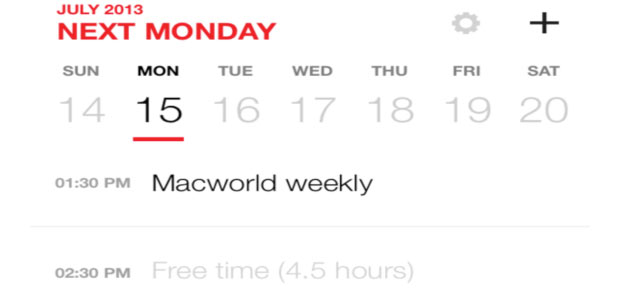 Functionality of Cal Calendar
Well, you might be looking to have answer to what does this app actually do? It's really not that difficult to figure out, as it name itself clears that it's a calendar app. This app comes with all the functionality that you'd find in any regular calendar. Also, like any calendar app it has all the same features like adding and editing events, syncing your calendars, and there is even a to-do list plugin that you can download from the Play Store.
That's it! This is just another calendar app that has some really nice widgets available for phones as well as tablets and exactly does what you'll expect from any other calendar app. What makes Cal Calendar different from the others is its good look and feel.
Pros and Cons
Going by the saying that "there are two sides to every coin", same is what we can say about the Cal Calendar app.
Positives about the App
The bright, colorful images add a nice look and feel to the app. Additionally, the modular GUI of the app makes navigating throughout the app easy and pleasurable.
The subtleness of the app is the main highlight. It's undoubtedly the most simple calendar app, wherein adding events requires you to simply select the boxes with almost no or little typing.
Negatives about the App
A lot of people have complained about the app slow performance, which sometimes requires to "force close" the app. These are the bugs that still need to be worked upon.
A Final Word
After going through aforesaid points, we can say that this app is justly good. It has few bugs, but leaving them aside there is nothing bad in this app. In fact, it's a really beautiful calendar app and very simple to use. So, folks this app is definitely worth the download.
Related articles
Other Articles