Little Viking is the latest outing for UK game designers Utopian Games, who have brought us a great selection of simple yet beautiful puzzle games that include (among others) the hugely popular Bumps, the addictive Red Ball of Goo and more recently the Pipemania inspired Blood Flow.
Little Viking follows the trials and tribulations of one little Viking as he roams from room to room collecting gold and keys before being allowed to move on, simple right? Traversing the dungeon is done by rotating the entire room. As gravity takes hold you are able to access different parts of the level in order to complete your tasks. Along the way you will encounter enemies and obstacles such as monsters, spikes, and gas all out to stop you. Boulders and rolling rocks are used as both obstacles and tools to solve the puzzles of which there are approximately 100 to trawl through. The learning curve is gradual but you will find yourself stuck on the odd level for decidedly longer than the average level.
The graphics are simple and cute with minor animation in the flaming torches, and although these are great it wouldn't hurt to have some animation on the main character when he walks. The death animation is reminiscent of the classic retro game Rick Dangerous which always brings a smile to my face. The silhouette style level design means there are little or no loading times but with 100 levels I was hoping for more than different hues of wall colour delineate the 10 different zones.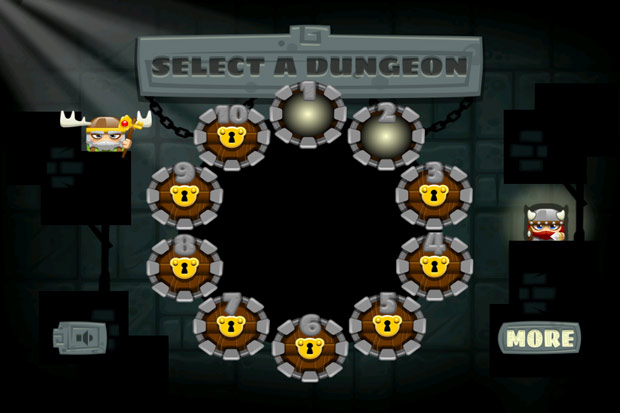 Music and sound effects are solid and the Viking battle scream as the hero enters the vortex is both sweet and amusing.
Gameplay is straightforward and uses four buttons, left, right, rotate left and rotate right and although they are responsive and easy to use they could benefit from being a little bigger. I sometimes found myself falling down a chasm hoping to pull right only to be impaled on spikes and my thumb just to the side of the button. The games instructions need to be discovered through trial and error as there is little in the way of 'how to' screens or help bubbles but to be honest it is quite refreshing to be rid of all the chaff and unnecessary options that can bump up the file size of most mobile games.
Overall, this is a great game that is easy to play and highly addictive. What it lacks in optional extras and background diversity, it makes up for with a horde of great levels and simple pick up and play gameplay. If you are after a fun little puzzler that doesn't take itself too seriously then your will get a good few hours of Little Viking.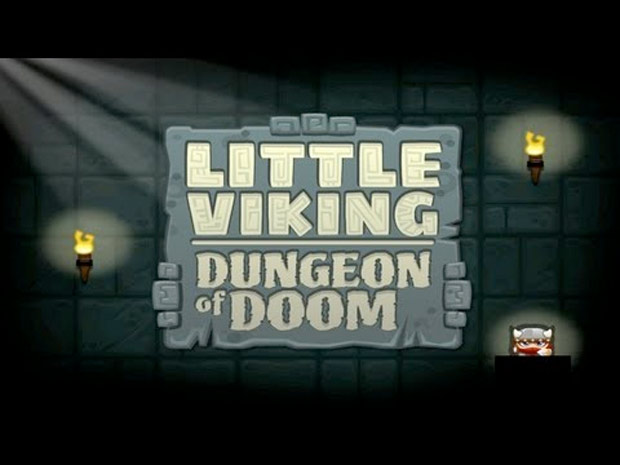 Other Articles