A world of newspapers at your fingertips! That's what it feels like when you first open the PressReader App. Dozen of newspapers stare back at you from the upmarket and high brow to the smuttiest of the tabloids.
This is a great app if you you enjoy the news as well as the joy of the classic newspaper design and layout. Each paper, once downloaded looks almost scanned in from the original with all the headlines, bylines and copy all where the editor intended. Should you be more familiar with web type content then a simple click changes the format to a web centric view. Pages can be easily navigated through swipe gestures or using a pagination bar across the bottom. Images and text are crisp and clean and zooming is as easy as a pinch or double tap.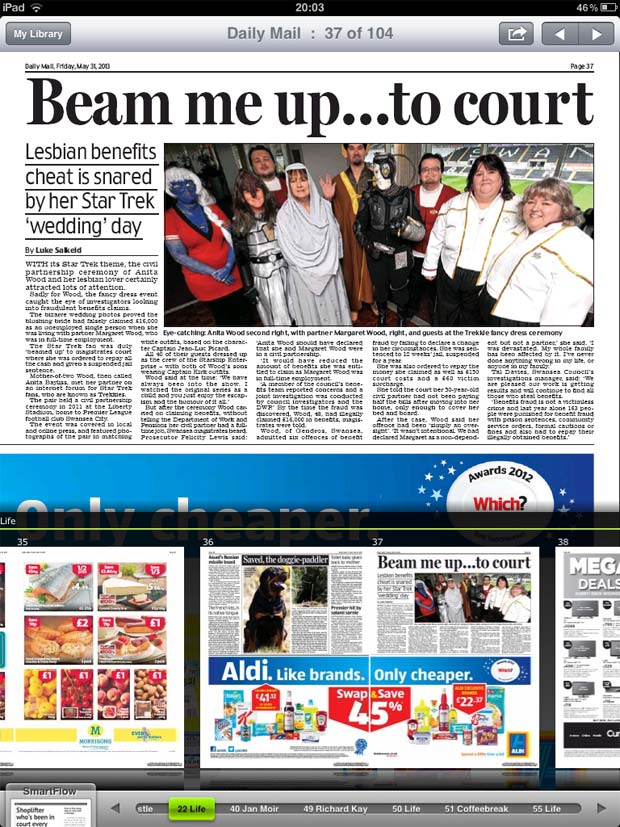 The bottom bar allows for easy navigation
With many of the online publications now trying to adopt a subscription model to pay for their services this is a great way to subscribe to many publications for a single fee. The concept is great and the execution is solid
This would be a great app for those who travel a lot or has periodic Internet connection as users could download various papers (around 70mb each) and enjoy whilst offline or in transit.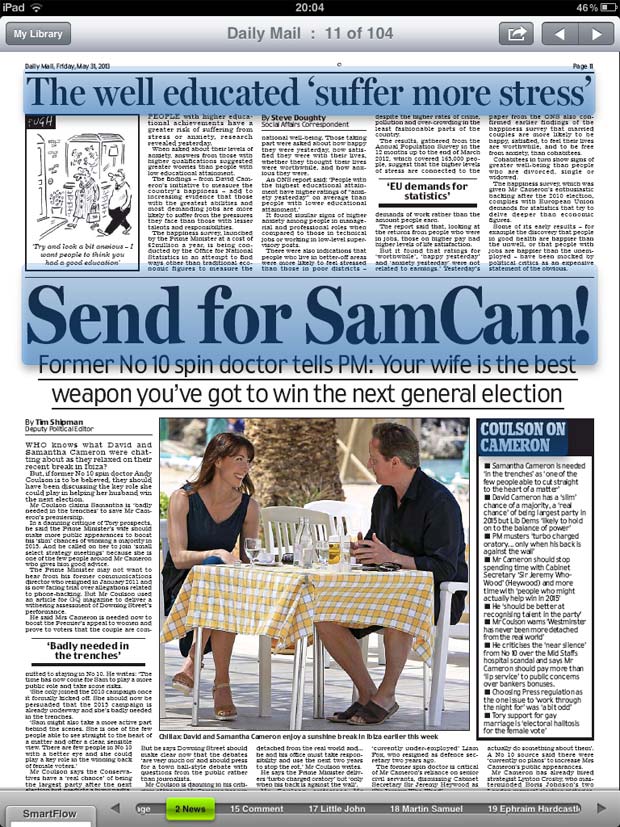 Jump to different sections
Where's the but…
There are a few it's and buts however. Firstly, is fact that much of the worlds news is easily accessible through the Internet so paying for it might put a few people off. If you are already considering a newspaper subscription however this is a great place to start. Secondly, not all papers are represented here so if you wanted to read the Times, Telegraph or FT you will not find them on this app.
Finally, the download times can be slow (depending on connection) so you have to pre-plan your paper downloads in advance. A 'read online' mode might be good for the more impatient of us.
Overall, this app is a taste of the future of news. Soon many news outlets will move to payment models for their content. Nowadays, we read newspapers for their comment and opinion on news, as much as for the breaking headlines (twitter, and other social channels have made breaking news almost instantaneous) so if you enjoy reading the news (from all over the world) this is a great app well worth the £25 a year subscription.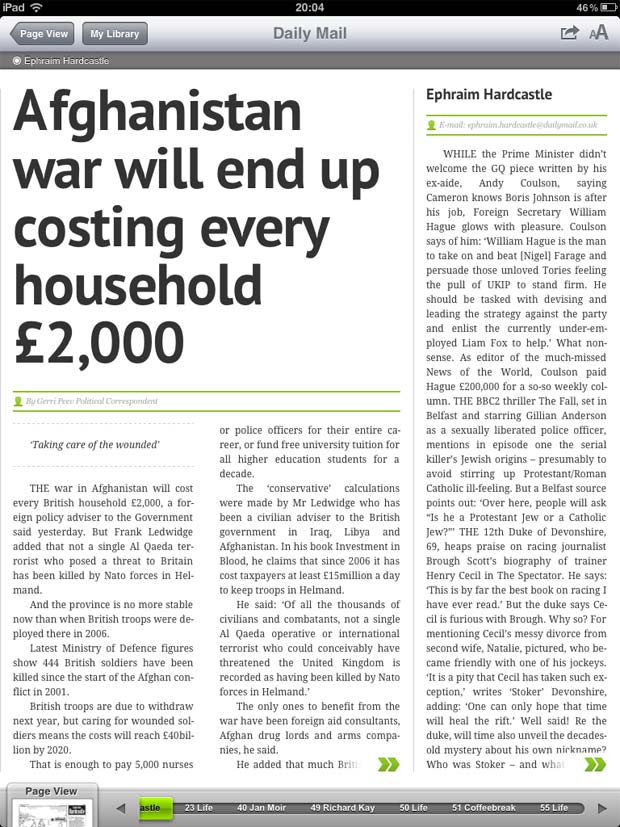 Just some of the UK papers
Related articles
Other Articles