I got into Temple Run late into the game; I always watched people play around me and never took the time to download it. Once I did, I enjoyed it, but found it monotonous after a while and quite laggy, at least for my Optimus Elite. But Temple Run 2 is a whole different ball game. It runs better (no pun intended), has a lot more going on, variety wise, and overall, is way more fun to play.
Temple Run 2 takes you from inside the dark temple of the first to an outdoor run, with a much more open environment and different obstacles. You can now freely slide down rope, jump over streams, ride through a mine tunnel and with even more recent updates, avoid razor sharp saws and run along very thin and easily breakable wooden boards. That's what makes the game fun; with each update there's been more added to make your runs interesting and some other little extras here and there.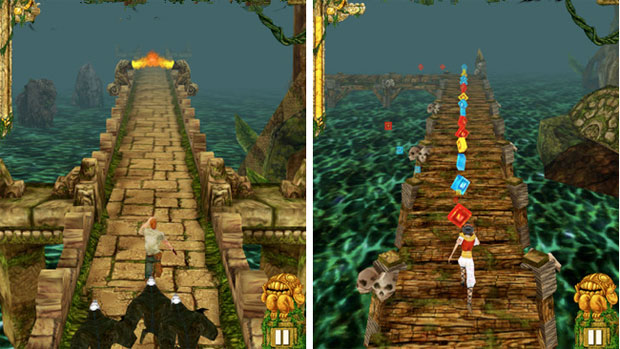 It also lets you upgrade as per usual by both buying power up upgrades and purchasing new runners, that start off with better stats. What does get annoying is the constant trying to upsell you on coins and gems (which let you continue your run when you've fallen). I get the same is free to play, but it seems more in your face than the original Temple Run. It's there between every game as well as when you try to use gem you don't own.
The challenge level is higher than the original, with so many extra obstacles in the way. But overall it makes it more fun, not more aggravating. It's a welcome boost to the original.
For a free game, if you can manage to ignore the constant prompts to buy (unless you're interested, then buy away), it wouldn't hurt to download and try. You won't be losing anything for it!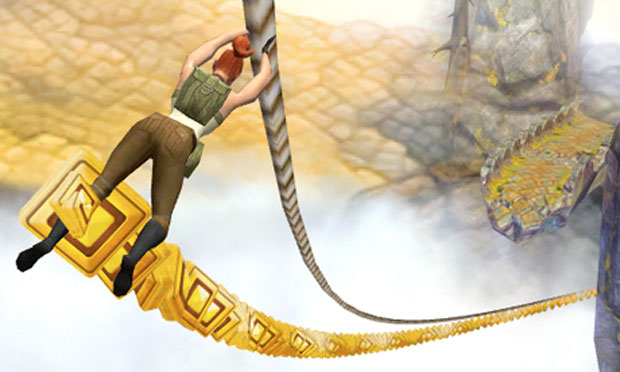 Related articles
Other Articles