It's not every day you find a good pinball game and being in a pinball craze lately, I've wanted to find an app that would give me the feeling of an actual machine, without me wasting a ton of quarters. War Pinball HD was my first choice, as it seemed the one to have the most realistic graphics. Turns out, there was more to than just a fun pinball game on my Android.
There are 3 tables you can choose from, all based on 3 different war movies; Platoon, Missing In Action (with a Chuck Norris model and everything) and Navy Seals. Each board has its own style, some with multiple flippers, some with just the classic two. They all have their own goals and special bonus points and each takes some time to master. They feature music and sound effects from the movies themselves, which if you've seen any of them, adds to the fun.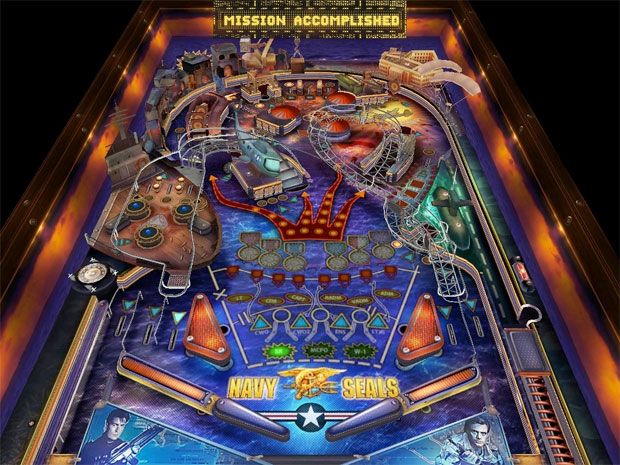 The game plays smoothly and the more you play, the more you'll get a feel for each board. The Platoon board seems to be the most difficult; Navy Seals is easy to get a high score on and Missing in Action is somewhere in between.
The only downfall is that there does seem to be a split second lag when tapping the screen to flip your flippers; it doesn't change no matter how well my phone was running, which meant I had to compensate for it to hit the ball exactly where I wanted. Also, it is a bit gimmicky, linking you to the Amazon.com pages of the movies so you can buy the DVDs. Easily avoidable, but still kind of off putting.
Still, overall, it's the most fun pinball game I've experienced on a smart phone and I find myself going back to it on commutes and even just sitting at home. for $1.99, it's totally worth the purchase.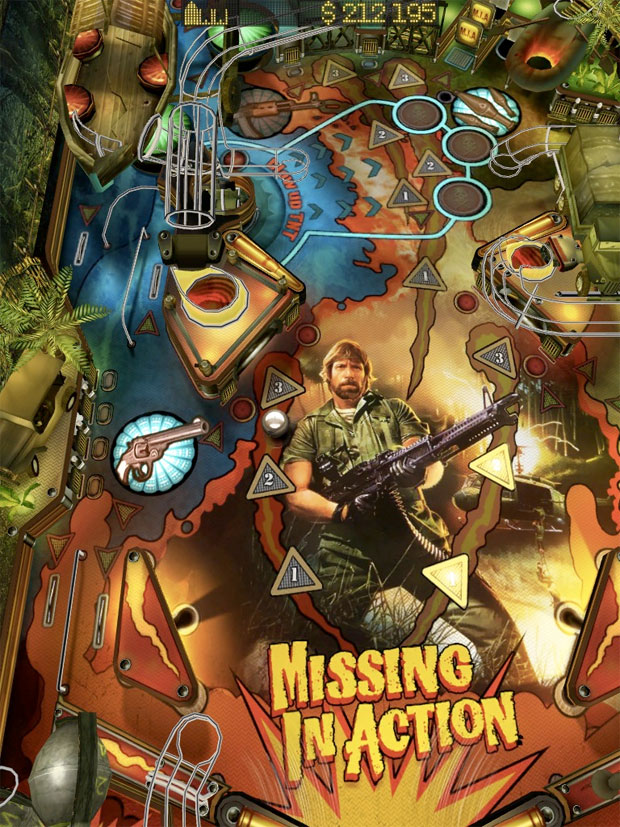 Other Articles