Who would have thought that adding a pole to an endless runner would change the mechanics so much. Vault is the latest free game by Nitrome and is an 8-bit pole vaulting, platform game in their established pixel art style. Previous games such as Gunbrick, Platform Panic, Magic Touch and Green Ninja were all fun, so I expected as much from Vault.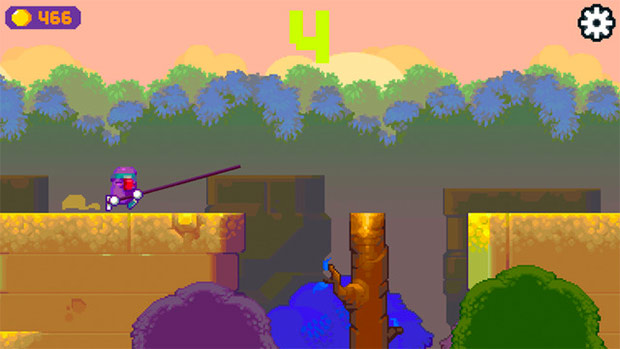 Each level has lots of platforms, obstacles, spring boards and coins to collect that unlock characters and enable you to buy continues. Dying comes fast and often and once dead you have the option to watch an advert or pay 50 coins for a continue (this goes up the more continues you need). To play, you tap and hold the screen to slam down your pole and hopefully vault over the gaps and obstacles. Achievments can be earned by collecting a certain amount of coins, landing on particularly thin three trunks and upgrading your character.
Nitrome's particular style of characters are all present from the purple jellybean with a sweatband (the enemies in Green Ninja – Year of the frog), a fish with the bounciest run you have ever seen and even a baby grim reaper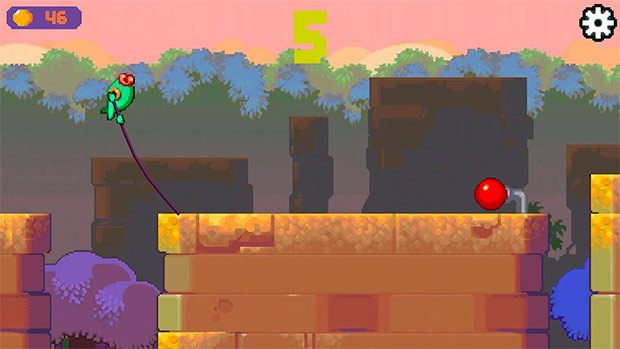 The game hit the App Store in late July and more recently arrived on Google Play. It's free to download so there really is no excuse to try it out. Should you want to remove the ads, you can pay a small fee.
Overall, the visuals and sounds are oozing retro style and the gameplay is fun and addictive. Its the kind of game that is fun to play in small bursts and offers a refreshing new angle on the endless runner genre. This has to be my new favourite Nitrome game and I look forward to seeing what other weird and wonderful games and characters come out of the Nitrome universe.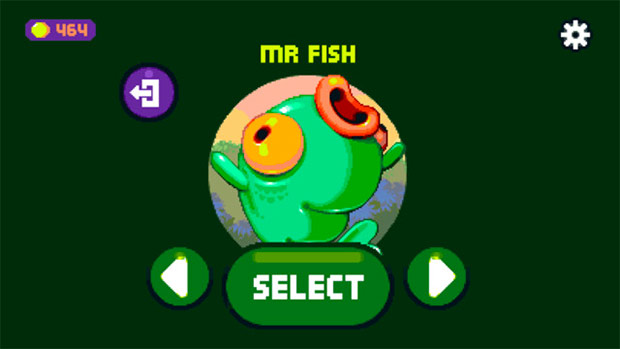 Other Articles