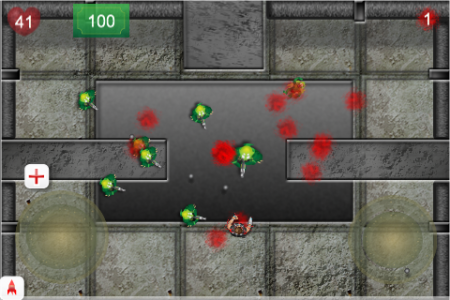 In the future convicts fight for their freedom in a frantic game show called 'The Danger Room'. On this show the contestant must battle through 9 rooms for their freedom but each room is different and you face aliens, soldiers, zombies, robots, demons and more, before the final battle with 'The Host'. You play Warren Connor, an ex-policeman convited for a crime he didn't commit, now his family is in danger he HAS to play the show.
In each room (of which there are 12) there are weapon power ups such as shotguns, flame throwers, rocket launchers, and lazers. There are also lots of cash prizes to collect for you to spend if you can survive 'The Danger Room'.
The Danger Room is a top down shooter from Debug Design. You play via two on screen joysticks to enable you to move and shoot in all directions. The initial build has 9 levels which can be fought through sequentially or be chosen via the level select screen.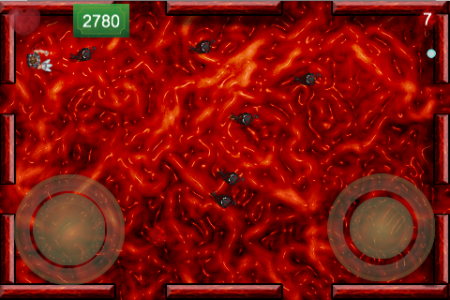 [itunes link="http://itunes.apple.com/us/app/the-danger-room/id354164732?mt=8&uo=4″ title="Download it at itunes here >> USA" text="ITUNES LINKS"]
[itunes link="http://itunes.apple.com/gb/app/the-danger-room/id354164732?mt=8&uo=4″ title="UK itunes Link"]
Other Articles