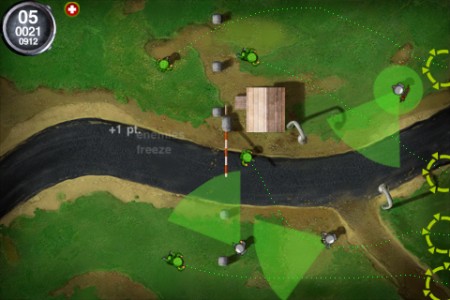 We're sure there are plenty of ways the line-drawing genre can expand in future.
The latest game – 33rd Division – brings an interesting twist into play. It's set in WWII, but your role is non-aggressive, as you have to escort Allied soldiers through various enemy patrols and defensive positions to safety.
There are three different units – soldier, medic or sergeant – each of which moves at a different speed and provides you with a different quantity of reward points.
Options include collecting power-ups along the way, such as double-speed, enemy freeze and score bonus, while the enemy will power up too with mortar and sudden death attacks.
In total, there are four missions to work your way through, and you can compare your progress with the rest of the world via the OpenFeint social network.
33rd Divsion is out now, priced 99c, €0.79, 59p. Hit the 'Buy It!' button to be deployed overseas.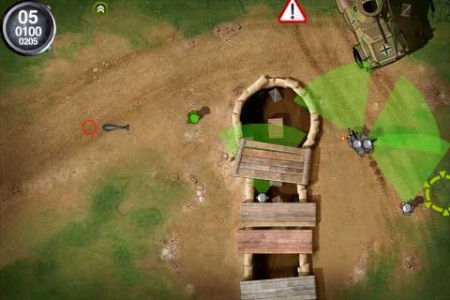 Other Articles