Ideal apps for playing poker casually or in tournaments
Playing poker efficiently has never been easier thanks to apps that users can easily whip out in times of need. Whether you're a casual player or tournament card shark, these apps will give you the edge you need in keeping track of matches and calculating the odds of winning. Read on and see why the pros are treating these programs as essentials whenever they host matches or participate in tournaments.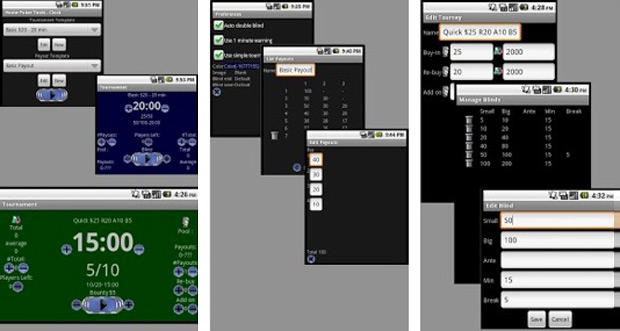 Home Poker Tools – Clock
This poker tool is perfect for tournament hosts. Keeping track of time and matches can be a handful when done manually. So if you're having a poker tournament with a lot of players, using this Home Poker Tool – Clock app made for the Android OS is a good idea. This easy-to-understand poker clock acts as an organizer that can automatically alert hosts of the tournament's progress. It can keep track of the blinds, next blinds, number of players, number of players left, bounty, and provide suggestions on tournament payouts. The poker clock can be downloaded for free.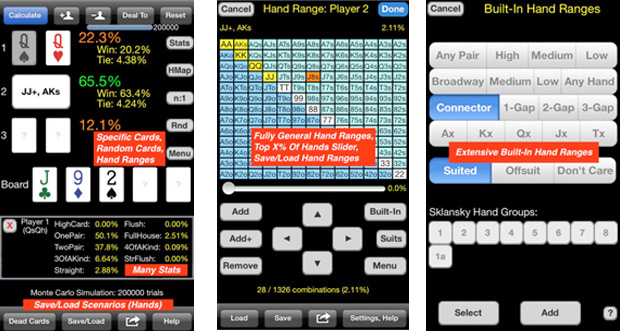 Poker Cruncher
Calculating the odds is a problem that many poker players face. Even professional card sharks sometimes find it hard to make accurate calculations especially during intense matches. Thankfully, there's now an app that does this work for players, allowing them to fully concentrate on tournaments.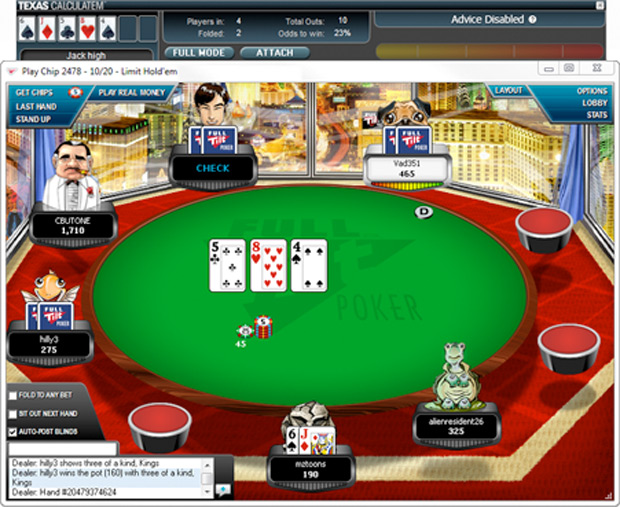 Poker Cruncher is a handy poker odds calculator. Users who are familiar with the Texas Calculate 'Em program for the PC, which was made as a professional calculating tool for the partypoker.com software, will find the app's functions quite similar. To date, Poker Cruncher is quite possibly the most powerful odds calculator available for smartgadgets. This is because it allows calculations for random hands and multiple player card input – features that aren't readily available in other poker calculator apps. Like the Home Poker Tools – Clock app, Poker Cruncher can be downloaded for free.
There are also tools that can help poker players keep track of their opponent's playing style and match history. Poker Tracker and Poker-Edge are examples of these tools. Unfortunately, such programs are currently only available for the PC and Mac. If you can find an app that has the aforementioned features, make sure to download it as well since it can help poker players improve their game.
Related articles
Other Articles